Do you have a microphone problems after the Windows 10 April 2018 Update?
Updating to 2018 window is creating few issues to device and microphone diabling is also one of these

Do you have similar website/ Product?
Show in this page just for only $2 (for a month)

Microphone detects but doesn't pick sound so to get away this issue, use your Privacy settings using these simple steps:
1.Open Settings.
2.Click on Privacy.
3.Click on Microphone.
4. Turn on the Allow apps to access your microphone toggle switch.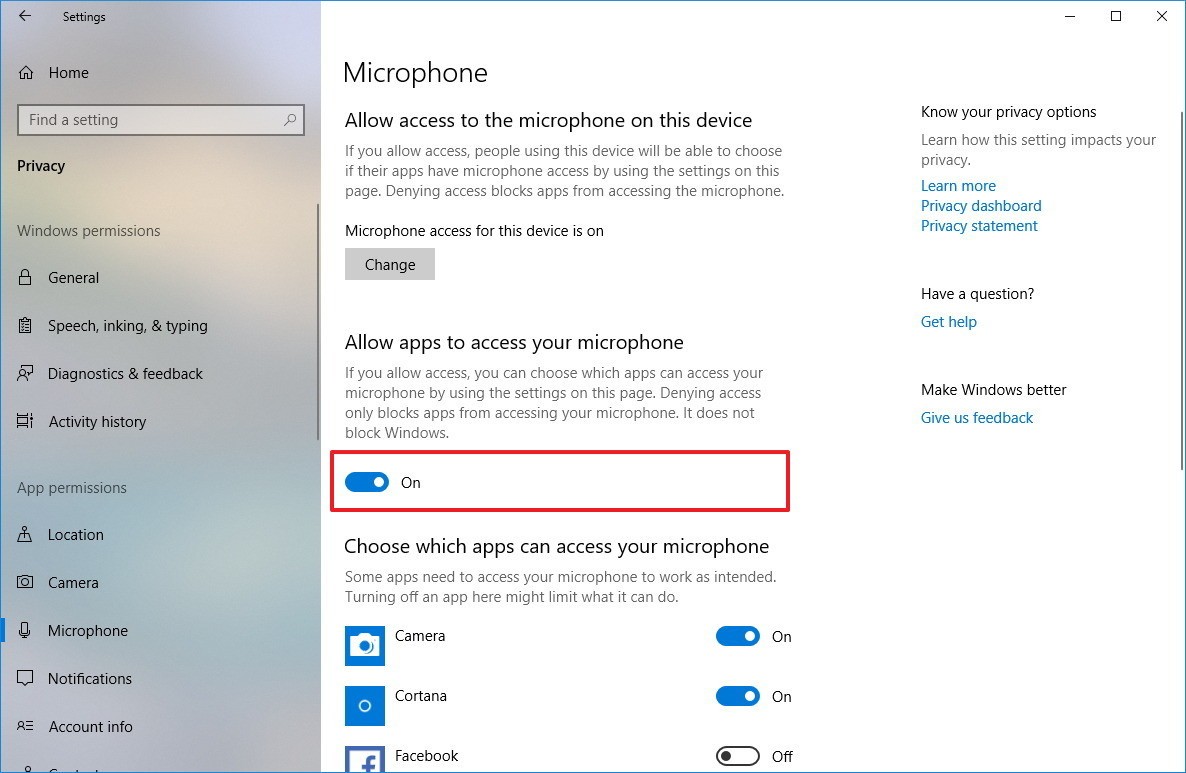 Completing these steps now you also want to make sure to check the list and enable microphone access for the apps you want, if they're currently disabled.
In the situation feature isn't enable, click the Change button and turn on the toggle switch.

Ayesha
Tech writer at newsandstory