How to solve black screen problem on Windows 10 latest Update?
After the upgrade process of the Windows 10 version 2018 you may face a black screen issue

Do you have similar website/ Product?
Show in this page just for only $2 (for a month)

Basically black screen on Windows 10 occurs because of a problem during the feature update installation process, a quality update that previously didn't install correctly, or it may also be an issue with graphics driver or a piece of hardware on your computer.
If updating to the new version, you are facing a black screen issue then use steps to troubleshoot the problem.
If doesn't work, you can rollback to the previous version following steps:
1.Open Settings. Click on Update & Security.
2.Click on Recovery.
3.Under "Go back to a previous version of Windows 10", click the Get started button.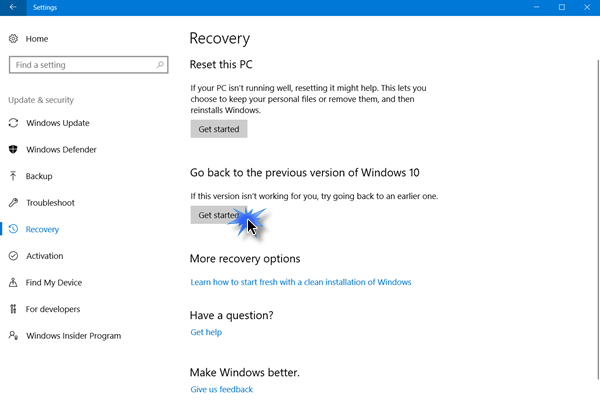 4.Select the reason you're rolling back.
5.Click Next.
6.Click No, thanks.
7.Click Next.
8.Click Next again.
9.Click Go back to earlier build to begin the process.
Ayesha
Tech writer at newsandstory