What to do with storage error 0x80070070 during installation?
Sometime when installing updates in windows 10 storage error 0x80070070 occurs

Do you have similar website/ Product?
Show in this page just for only $2 (for a month)

Windows 10 requires at least 16GB of free space to upgrade a 32-bit version, or 20GB to upgrade a 64-bit version. If your PC doesn't have this much free space to complete the installation, then you will face one of these errors:
0x80070070 ? 0x50011
0x80070070 ? 0x50012
0x80070070 ? 0x60000
0x80070008
0xC190020e

To fix this upgrade problem on Windows 10, use the Disk Cleanup utilit to free up the space:
1. Open Start.
2. Search for cleanmgr and click the result to launch Disk Cleanup.
3. Select the C: drive.
4. Click OK.
5. Click the Clean up system file button.
6. Click OK ensuring that the C: drive is selected.
7. Select the files you want to delete, including:
1. Recycle Bin.
2. Temporary Internet Files.
3. Temporary Files.
4. System error memory dump files.
5. Previous Windows Installation.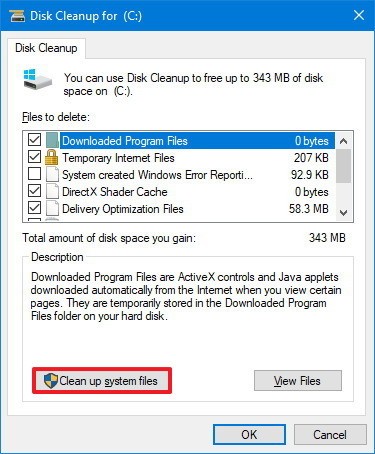 6. Temporary Windows installation files.
7. Windows Update Cleanup.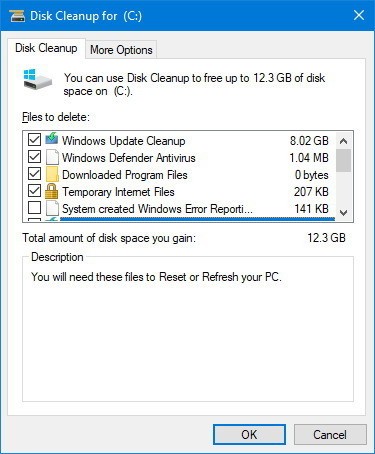 8. Click OK.
9. Click the Delete Files button.
Once all steps are completed, try to install the Windows 10 April Update one more time. If you couldn't free up enough space, it's also possible to connect a USB flash drive with at least 16GB of available storage that Windows 10 will detect and use as temporary storage to complete the installation.

Ayesha
Tech writer at newsandstory