Upgrade process installs wrong edition of Windows 10?
Very limited users reported that the upgrade process to the April 2018 Update installed the wrong edition of Windows 10.

Do you have similar website/ Product?
Show in this page just for only $2 (for a month)

If you are the first time upgrading to the Windows 10 April 2018 Update, and you had a wrong edition, then you can use these steps to go back to the previous version:
1.Open Settings.
2. Click on Update & Security.
3.Click on Recovery.
4.Under "Go back to a previous version of Windows 10", click the Get started button.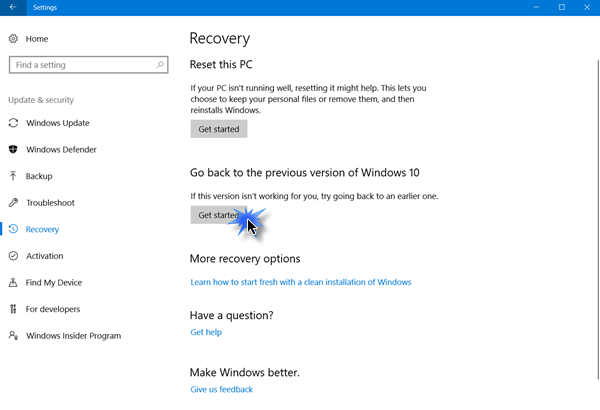 5.Select the reason you're rolling back.
6.Click Next.
6.Click No, thanks.
7.Click Next.
8.Click Next again.
9.Click Go back to earlier build to begin the process.

If you want right update then wait until May 8 when the feature update will be more broadly available through Windows Updates and then the correct edition will install.Till then you can rollback to previous one.

Ayesha
Tech writer at newsandstory