What should do if error 0x8007042B upgrading to Windows 10 version 1803 occurs?
When you try to install version 1803 on your device using Assistant tool, you may receive the error 0x8007042B with a message "Something went wrong"

Do you have similar website/ Product?
Show in this page just for only $2 (for a month)

The message is not clear about the specific problem and how to resolve it.
There are a few things you can try to install the April 2018 Update on your device successfully.
1.You can do is to use these instructions to make sure you have done everything possible to prevent errors during the upgrade.
2.If you have disconnected peripherals, uninstalled needless apps, and remove third-party security software, try to use the Update Assistant again.
3.If you are still facing the same error, you should consider using another installation method, such as using the Media Creation Tool or doing a clean install of Windows 10.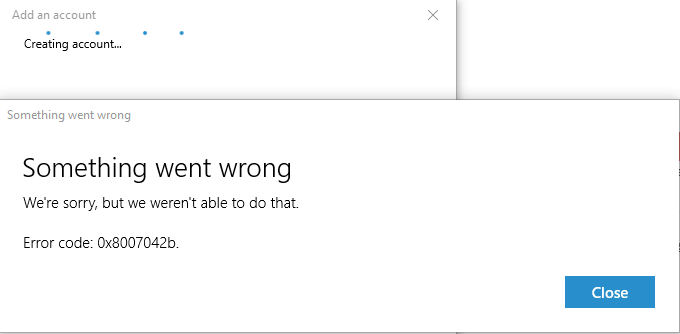 Ayesha
Tech writer at newsandstory