India prepares to cut oil imports, but wants relief on Chabahar
Sources of petroleum ministry say that they have started negotiations on buying oil from other countries instead of Iran

Do you have similar website/ Product?
Show in this page just for only $2 (for a month)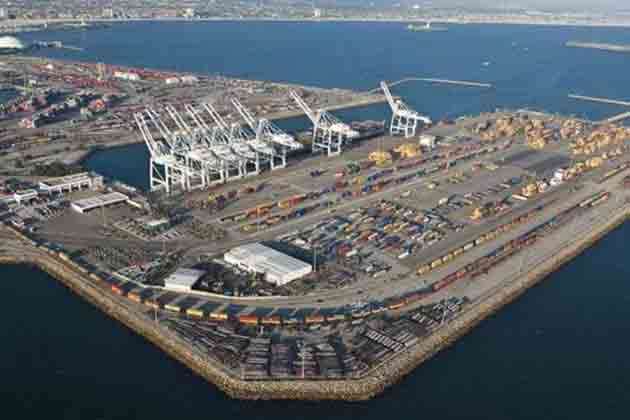 [New Delhi]:
A US delegation to arrive in Delhi to discuss a wide range of relations with India on Iran. Even before this discussion, India has indicated that it is ready to make big cuts in oil procurement with Iran. At the same time, the government is trying to keep America's stand soft on the issue of Chabahar port. An attempt will be made to explain to the US that this port is extremely important considering its Afghan policy and long-term strategic needs in Asia.
On the instructions of US President Donald Trump, the delegation is going to visit all those countries that have business or other relationships with Iran and those who are expected to be affected by the US ban. Sources of petroleum ministry say that they have started negotiations on buying oil from other countries instead of Iran. Saudi Arabia and Iraq have assured India that they are ready to meet its oil demand. Apart from these countries, Nigeria, Kuwait can also have other options for India. America may also be a potential oil seller, but it is to see what the cost of American oil is kept. India had bought oil from the US for the first time last year.

Sources in the Petroleum Ministry say that we had already had the strategy to buy oil from the US because it would reduce our dependence on OPEC countries. At the same time, it will also help to bridge the trade deficit with the US, which is making the current trump administration a major issue. However, it will be fixed at a very high price. As far as Chabahar port is concerned, the attitude of former US Secretary of State Rex Tillerson was very positive. When he visited India in October 2017, then Foreign Minister Sushma Swaraj spoke to him in detail about this.

India had been told that Chabahar Port could prove to be an important project to strengthen Afghanistan's financial condition and remove it from terrorism and misery. Tillerson also gave signs of understanding the Indian side. But then no response has been received from the US on Chabahar. The US government has recently said that it is not in favor of any kind of exemption in the ban on Iran's trade with Iran.

Impact on exports from India: The ban on every kind of trade with Iran on behalf of the US will not only affect India's oil imports, but Iran also has an impact on Indian exports. On behalf of the US Government, it has been announced that within a month, restrictions on international business of gold, automobile, iron ore etc. will be banned with Iran. While the crude oil business has given three months time.

According to government data, Iran buys iron ore from India extensively. In 2017-18, Iran bought steel worth $ 13.8 million from India. Iran has imposed $ 8 million in the first two months of this year. Similarly, demand for Indian vehicles has also increased in recent years in Iran. Last year, India had sold 4.32 million dollars to Iran, which is $ 2 million so far this year. It is obvious that after the US ban, it will be difficult for India to buy oil from Iran, Iran's market will also be closed for Indian exporters.

Vishal Singh
Business Report