What is a document camera? How do I use it?
Document cameras is a great tool for teachers to take what used to be individual assignments and turn them into class assignments, creating more discussion, interaction, and maintaining students' attention.

Do you have similar website/ Product?
Show in this page just for only $2 (for a month)

Document Camera
A document camera is similar to an overhead transparency projector. It offers much more flexibility and eliminates the need for the creation of overhead slides.
It allows users to project documents and other objects on a screen.
Camera Head ,Camera Arm , Image Rotation ,Lamp Button ,Control Panel ,SD Card Slot , S-Video Port , Power Button and Kensington Lock Port.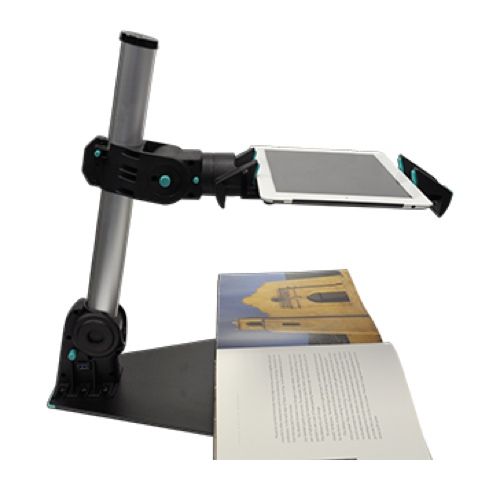 How to turn on the camera
1.First you need to turn on the Data Projector.
2. Select the Computer input using the projector remote .
3. Turn on the document camera using the Power button.
4. An image will display on the projector.

How to adjust the document camera functions?
Menu
1.To accesses the system menu where other functions can be used and settings can be adjusted.
2.Open menu with Enter button in the center and navigate with the Arrow keys.
3. Select an item with the Enter button.

Slideshow
1.To activates slideshow mode Select desired images to be shown with Arrow and press the Enter keys.

Source
It switches between the Document Camera and PC display.

Zoom
To zooms the camera in Press the zoom button until desired zoom is reached.

What are the MENU functions?
Color(Black & White)
It switches displayed image between color and grayscale.
Invert
It inverts all colors, creating a negative effect.
White Balance
It adjusts color warmth. If colors look washed out, use this setting to adjust.
Split Screen
It allows images from two sources to be displayed. It can display images from camera, memory, or SD card.
Memory
It will display images in system memory.
SD Card
It will displays images on inserted SD card.
Language
You can sets menu language. Default language is English
Exit Menu
It exits system menu.

Ayesha
Tech writer at newsandstory