What to do if Chrome freezing after installing Windows 10 April 2018 Update?
Microsoft is already working on permanent solution to fix the freezing problems with Google Chrome.

Do you have similar website/ Product?
Show in this page just for only $2 (for a month)

The Chromium thread said about the problem that it is only happening to devices running on Intel's Kabylake processors and those users can use this workaround to prevent the browser from freezing using few simple steps:
1.Close Chrome.
2.Find the shortcut you use to open the browser.
3.Create a copy of the shortcut.
4.Right click on the new shortcut, and select Properties.
5.Under "Target:," at the end of the line, add a space, and paste the following command flags:
--disable-direct-composition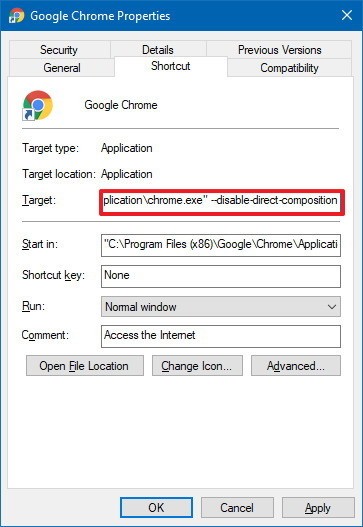 6.Click Apply.
7. Click OK.

Ayesha
Tech writer at newsandstory