An HTML element consists of a start tag and end tag with the content inserted in between.

Do you have similar website/ Product?
Show in this page just for only $2 (for a month)

HTML Elements
The HTML element is everything from the start tag to the end tag
E.g:
My first program.
and
these are the start and end tags.
"My first program" is the content that is inserted between these 2 tags.

these are tags for heading.
Empty elements do not have an end tag for example
element is for line break.

Nested HTML Elements

All HTML documents consist of nested HTML elements.

E.g: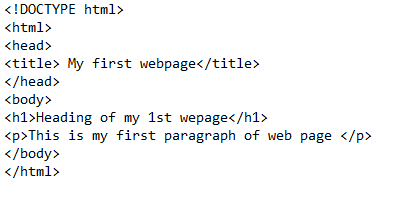 The element defines the whole document and has a start and an end tag .
The element content is another HTML element (the element).

,
,
these all contain nested elements.
Ayesha
Tech writer at newsandstory