What to do if you find GPU issue upgrading Windows 10 version 1803?
"Cannot uninstall App: Hybrid laptop with Discrete GPU Connected to Display. Please uninstall manually and then refresh"

Do you have similar website/ Product?
Show in this page just for only $2 (for a month)

At this moment there is not a proper solution to resolve this issue, but this can temporarily resolved by removing the update and go back to the previous version.
Use these steps to go back :
1.Open Settings.
2.Click on Update & Security.
3.Click on Recovery.
4.Under "Go back to a previous version of Windows 10", click the Get started button.
5.Select the reason you're rolling back.
6.Click Next.
7.Click No, thanks.
8.Click Next.
9.Click Next again.
10.Click Go back to earlier build to begin the process.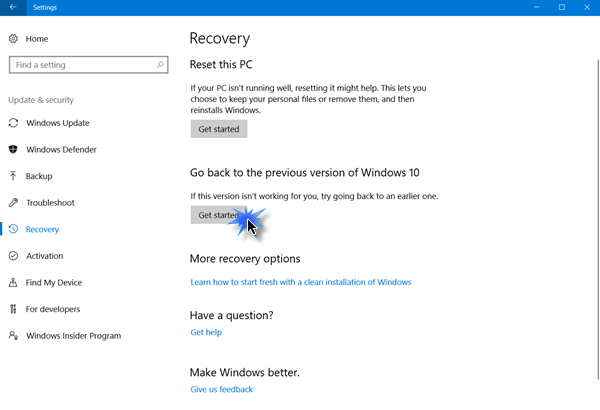 Ayesha
Tech writer at newsandstory