YouTube Red vs. Amazon Prime
Today in this modern world there are many video streaming services like Netflix, Amazon Prime Video, and YouTube Red, offering an excellent selection of TV shows, movies and original programming. This article talks about the two giants in video streaming service, i.e. Amazon and YouTube. Let us have a glance at what these two have got to offer and are they worth the deal.

Do you have similar website/ Product?
Show in this page just for only $2 (for a month)

YouTube Red vs. Amazon Prime
The times to buy a TV cable connection and to buy your favorite movie CD are gone. Now, you can watch your favorite shows and movies anytime and anywhere. The efforts of having to tune in live or buy expensive discs in order to watch your favorite shows and movies are now a talk of the past.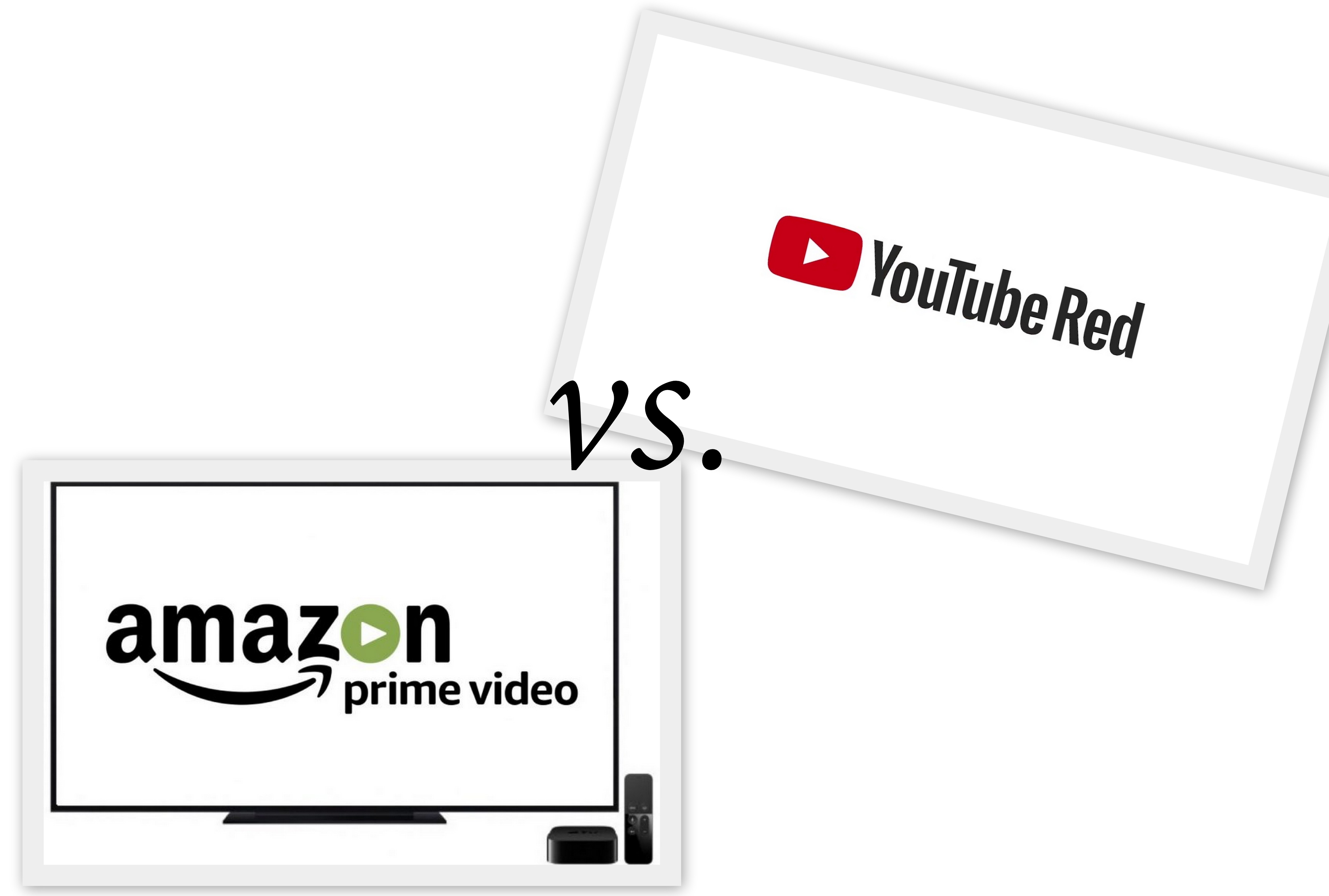 Today in this modern world there are many video streaming services like Netflix, Amazon Prime Video, and YouTube Red, offering an excellent selection of TV shows, movies and original programming. If you need something a little cheaper, Hulu streaming service is a worthwhile alternative.
This article talks about the two giants in video streaming service, i.e. Amazon and YouTube. Let us have a glance at what these two have got to offer and are they worth the deal.
YouTube Red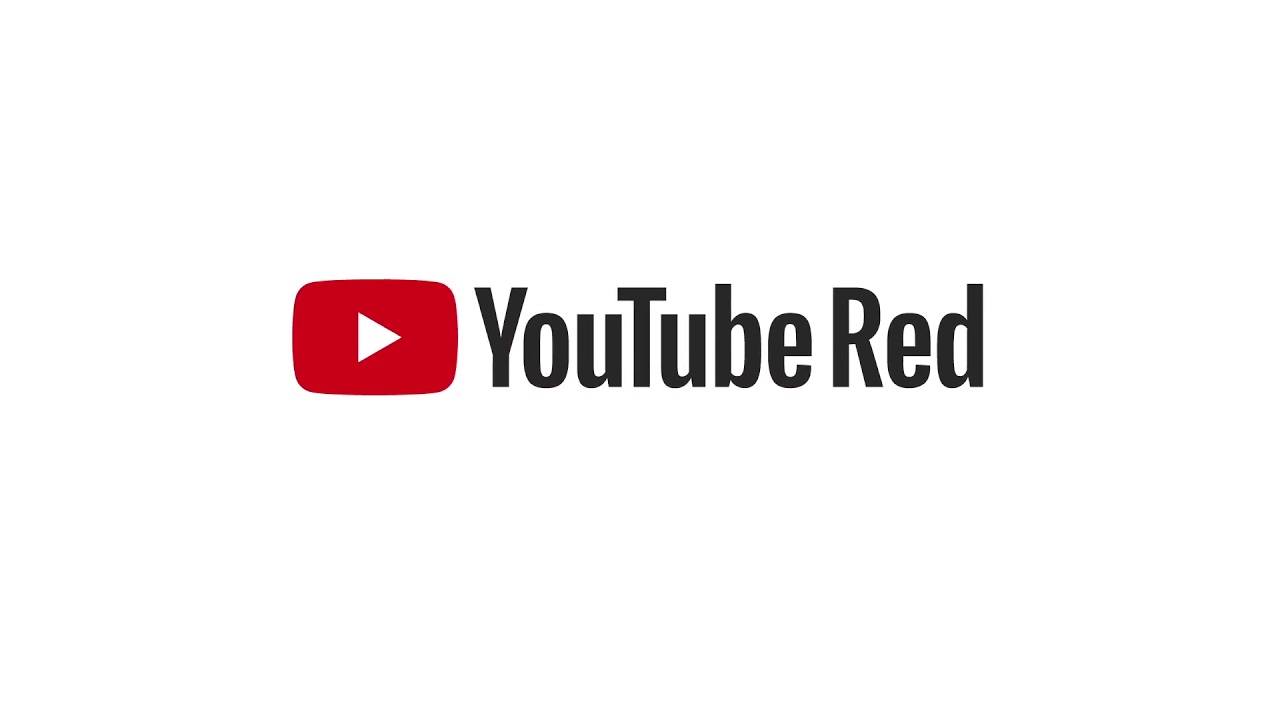 YouTube Red is a monthly subscription service from YouTube that removes advertisements from all videos, everywhere you watch. It was originally introduced as YouTube Music Key, a service that let you stream music and music videos from YouTube without ads. Google changed the name to YouTube Red and expanded it to all kinds of YouTube videos in late October 2015.
With YouTube Red, you won't see ads on the YouTube website or within the YouTube apps on mobile and TVs. This does not apply to paid content on YouTube, such as paid channels or TV and movie purchases and rentals. You may still see ads with that content.
Here's a list of devices where you can watch ad-free videos with YouTube Red:
? Chrome cast
? Android TV
? Apple TV
? Consoles: Xbox 360, Xbox One, Wii U, PlayStation 3 and PlayStation 4
? Supported smart TVs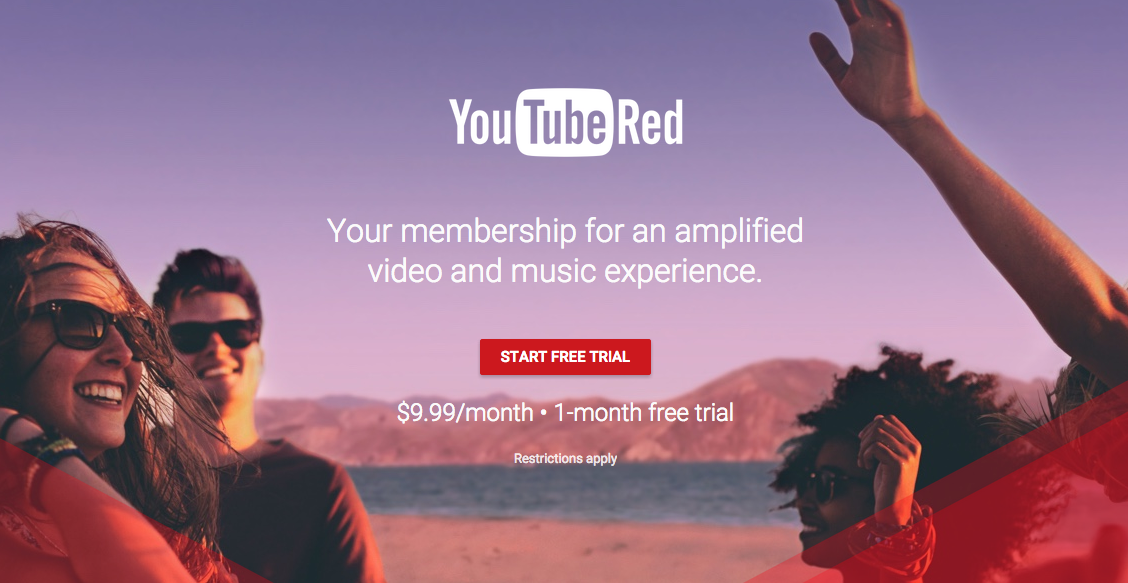 YouTube Red has two other main benefits that affect how you watch videos:
? Offline video viewing- you can download YouTube videos to your phone or tablet and they are available for up to 30 days to watch without a connection. Some features, including liking or commenting on an offline video, aren't available when you're offline.
? Listening to the music videos in the background- The service also lets you listen to videos on your phone or tablet through speakers or headphones when you're in another app or while your screen is off. This is especially useful for music videos if you only want to hear the audio while doing something else.
These two features are available on the YouTube, YouTube Kids and YouTube Gaming apps for Android and iOS.
YouTube Red Originals
In addition to ad-free streaming, YouTube Red has also participated with major networks and certain YouTube celebrities to offer "YouTube Red Originals", which are movies and shows exclusive to Red members. YouTube Red offers original content that is exclusive to subscribers, which is created and published by YouTube's largest creators.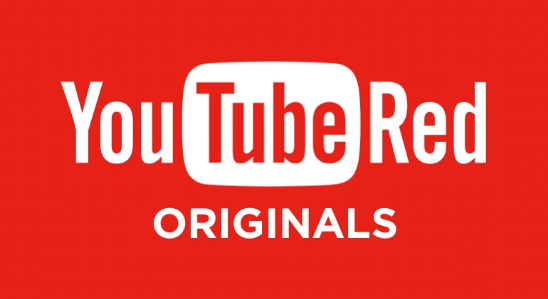 However, if the YouTube Red exclusive happens to be a series, the first episode is watchable by everyone. Access to this content is included with a YouTube Red subscription, but individual episodes and movies can be purchased through YouTube or Google Play Movies & TV in certain countries where subscriptions are not yet available.
Here's a list of some of the current YouTube Red Originals:
? "Broke" is a BuzzFeed series about three friends who move from Philadelphia to Los Angeles and deal with being "first-world poor."
? "12 Deadly Days" is a horror-comedy web series.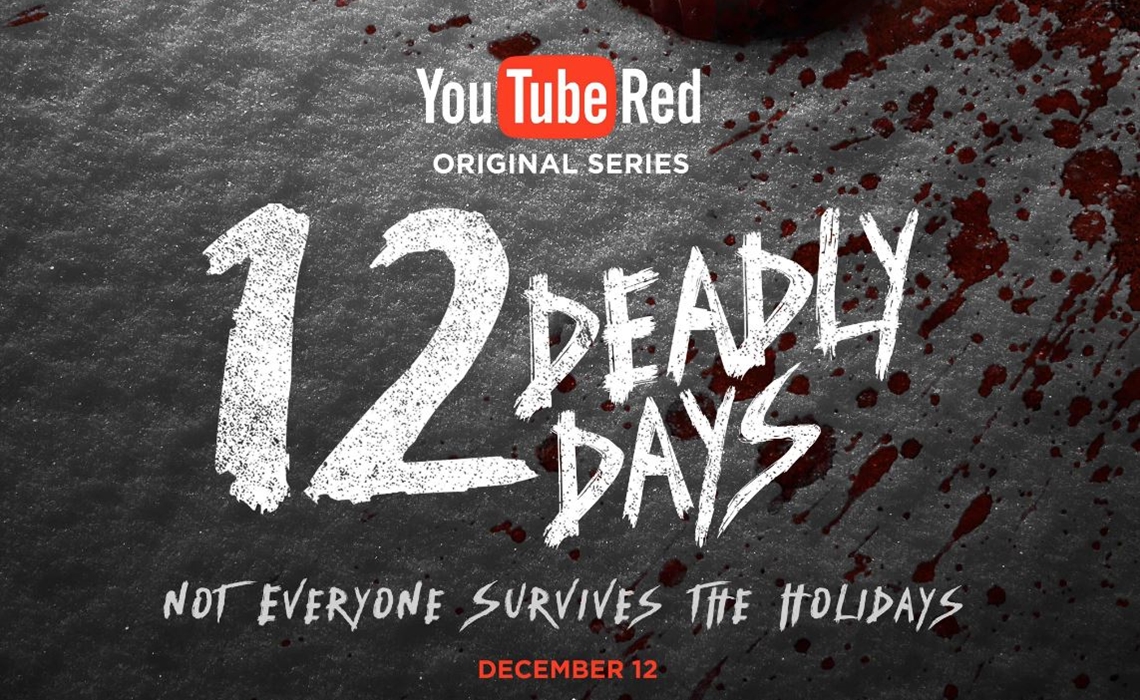 ? "A Trip to Unicorn Island" is a movie that follows YouTuber IISuperwomanII, also known as Lilly Singh, on her world tour.
? "Alexander IRL" is a movie about two brothers who each have different goals and must work together to achieve them while their parents are out of town.
? "Bad Internet" is a CollegeHumor short depicting a future where BuzzFeed quizzes decide how society will be divided into groups.
The service also offers ad-free music streaming through the Google Play Music's All Access service
Starting in early 2016, YouTube Red subscribers began receiving access to new members-only original shows and movies from top YouTubers. It's possible that down the line new content creators will launch new channels and shows through Red.
Cost of the YouTube Red Subscription
YouTube Red subscription costs $10 per month and is currently only available in the US, Australia, New Zealand, Korea and Mexico. You can sign up for a free one-month trial to try before you buy. Go to YouTube's Red landing page to sign in with your Google account and sign up.
Until the end of 2016, the purchase of a Google Home speaker comes with a six-month trial of YouTube Red. An additional benefit is that you get a free monthly Google Play Music subscription included with YouTube Red. The inverse is true too; if you already subscribe to Google Play Music, you also get access to Red automatically for free. You will not have to pay for both services separately.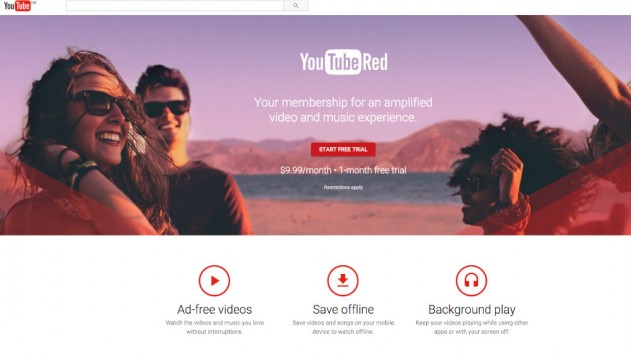 Is YouTube Red worth a shot?
Getting rid of advertisements is reason enough to sign up for YouTube Red, but the other benefits might be more enticing. Offline viewing is great for frequent travelers and commuters and Red offers an easy way to download YouTube videos. Being able to listen to YouTube videos with your phone or tablet's screen turned off is a small, but welcome, feature that's sure to please anyone who listens to music on YouTube. And, if you have kids, Red works with the YouTube Kids app, too. So you can save videos for offline viewing to keep your kids entertained on long plane rides or road trips.
Speaking of music, there's one other compelling reason to try YouTube Red. Because YouTube Red includes free access to Google Play Music, it's arguably a better deal than Spotify, and other streaming-music subscriptions because you get both services. You might not prefer Google Play Music over another service, but it's hard to deny the value of getting both streaming music and ad-free YouTube watching, exclusive video content and offline videos.
If you like YouTube videos and streaming music, this might be the best of both worlds for you.
Amazon Prime Video
Amazon Video is an Internet video on demand service that is developed, owned, and operated by Amazon. It offers television shows and films for rent or purchase and Prime Video, a selection of Amazon Studios original content and licensed acquisitions included in the Amazon's Prime subscription.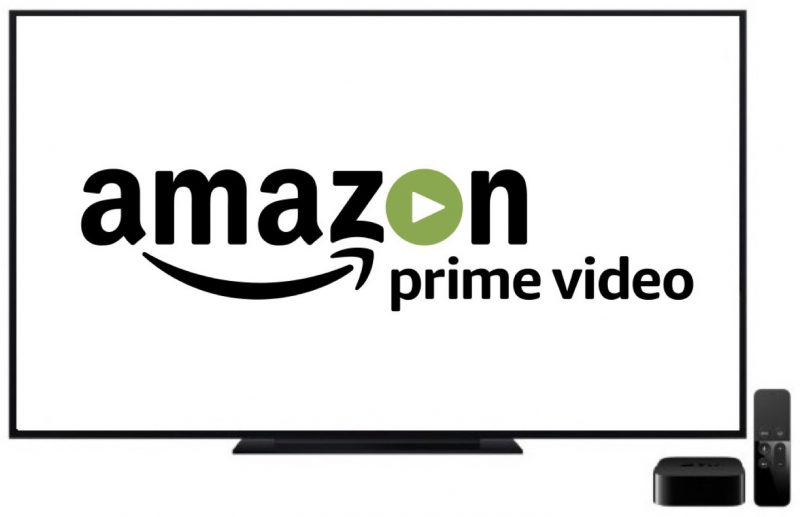 Prime Video is akin to Netflix, offering movies, TV shows and original content. It's accessible on virtually all mobile devices and most streaming sticks and boxes (the notable exception being Apple TV). Many TV shows, and some movies, can be downloaded to your phone or tablet for offline viewing.
In the United States, access to Prime Video is also available through a video-only membership, which does not require a full Prime subscription. In countries like France and Italy, Rent or Buy and Prime Video are not available on the Amazon website and Prime Video content is only accessible through a dedicated website. In countries like the United States and the UK, Amazon Video additionally offers Amazon Channels, which allows viewers to subscribe to other suppliers' content, including HBO in the United States. The service also hosts Amazon Original content alongside titles on Video as well.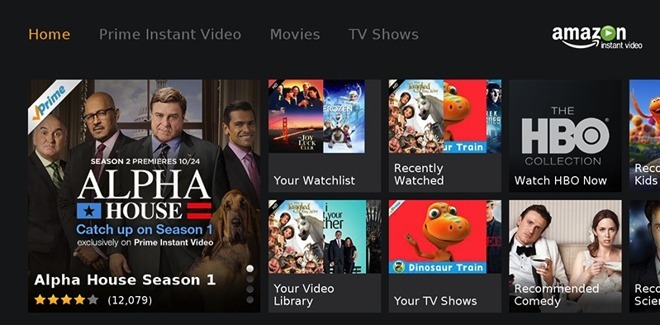 On December 14, 2016, Amazon Video launched worldwide (except for Mainland China, Iran, North Korea, Syria) expanding its reach beyond US, UK, Germany, Austria, and Japan. Among the new territories, the service was included with Prime in Belgium, Canada, France, India, Italy, and Spain, with Poland to be included in 2018.
What do you get on Amazon Prime Video?
? Prime Video offers a collection of classic films, top-rated movies, popular television shows, and original content; Amazon Prime Video is an ever-evolving collection for people who don?t mind missing the latest and greatest, but love being entertained.
? With everything from Oscar-winning movies like The Wolf of Wall Street to Amazon?s Emmy Award-winning original series Transparent, there?s a lot to enjoy here. And by cutting deals with networks like PBS and HBO, Amazon has also pulled together a great backlist of titles, so there?s always something to watch.
Amazon Originals
Exclusive and Original Content, backed by its own production studio, Amazon Originals, there?s a good deal of exclusive programming on Amazon.
Some of the shows are-
? Alpha House
? Transparent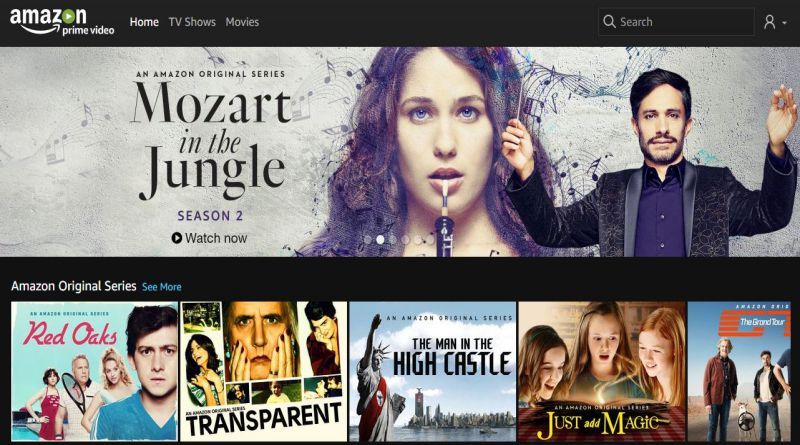 ? Mozart of the Jungle
? Red Oaks
Amazon supports up to 4K (UHD) and High Dynamic Range (HDR) streaming. UHD/HDR rolled out with its original content. Other titles support 1080p (HD) streaming with 5.1 Dolby Digital or Dolby Digital Plus audio. For titles available for purchase (and not included in a customer's Amazon Prime subscription), the HD option is often offered at an additional price.
Watch Anywhere
From Android devices to Xboxes, you can play Amazon?s videos on a wide variety of connected devices. Customers of Amazon Video can stream on the web using an HTML5 player (supported in Chrome, Firefox, Internet Explorer 11, Edge, Safari and Opera).
Amazon video is available on Amazon's "Fire" devices, smart phones, tablets, PCs, and various TVs, Blu-ray players and consoles with a broadband connection. TVs supporting the service include LG, Panasonic, Samsung, and Sony. Sony TVs supporting Android TV include the Amazon Video app. Consoles supporting Amazon Video include recent PlayStation and Xbox.
How much does the Amazon Prime Video subscription costs?
In the UK, Germany, and Austria, Prime Video has been available on a monthly subscription of £5.99 or ?7.99 per month. On April 18, 2016, Amazon split Prime Video from Amazon Prime in the US for $8.99 per month.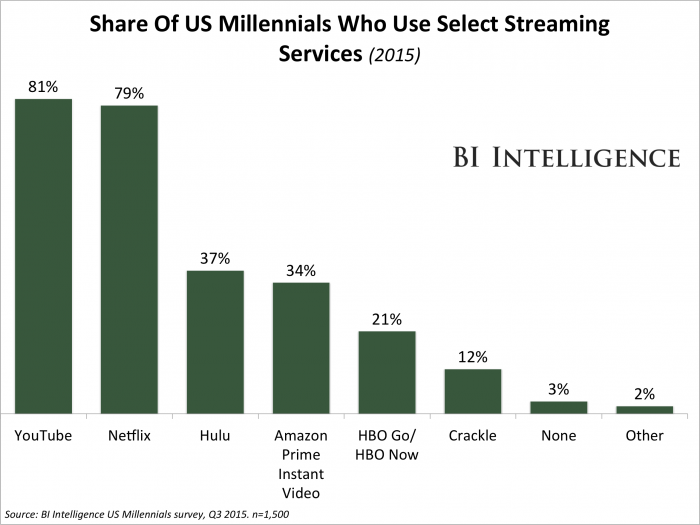 The $99 annual fee breaks down to $8.25 per month. That, in addition to the other Prime perks, makes it the best value around.

Sandeep Semwal
Content Writer