Do you experience camera access problem after installing Windows 10 April 2018 Update?
After the Windows 10 Update users are finding that there are many apps which doesn't have access to the camera
Relax this is not any kind of problem or an error with this new release, it is a change that Microsoft is implementing with version 1803 for users to control  their privacy.
If you want camera access use these steps:
1.Open Settings. 
2.Click on Privacy. 
3.Click on Camera. 
4.Turn on the Allow apps to access your camera toggle switch.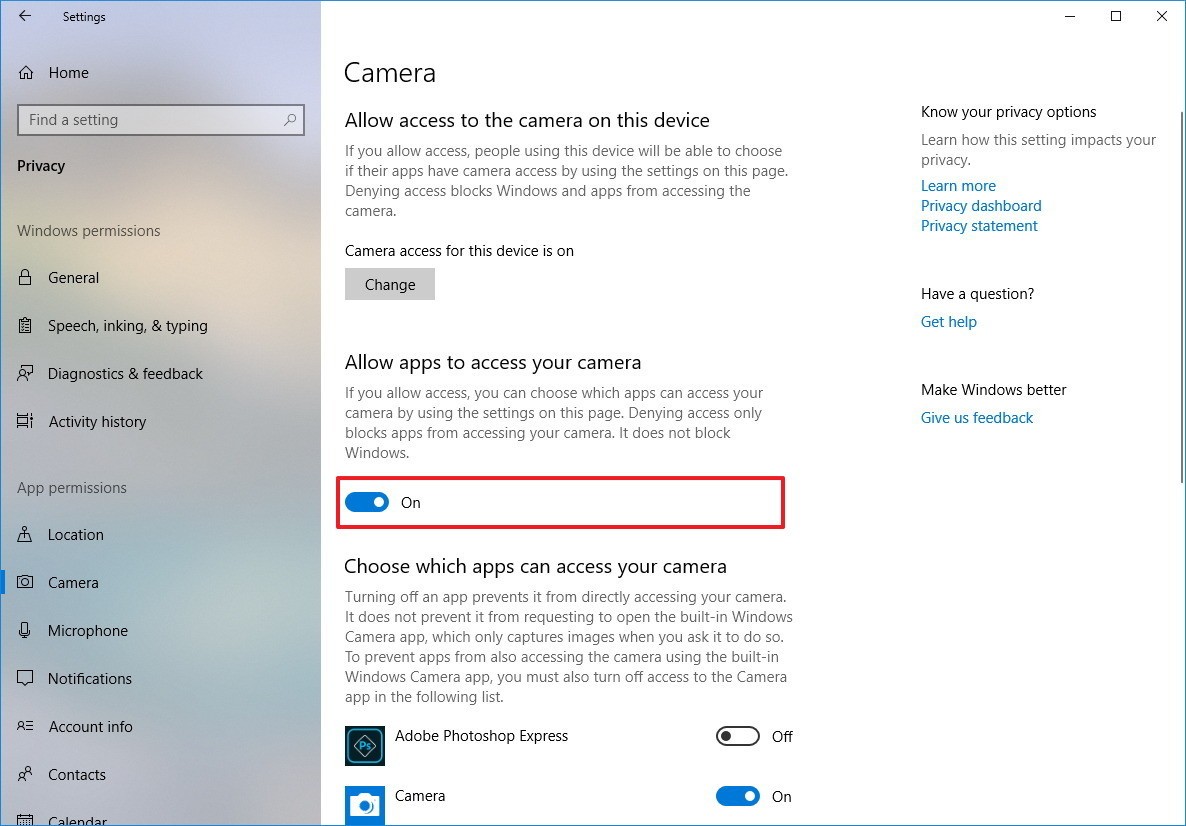 If the feature is not enable then click the Change button and turn on the toggle switch.

Ayesha
Tech writer at newsandstory
Total 974 views