How to fix hard drive not detected error in BIOS without losing data?
Want to restore data from an undetected hard drive and fix and repair an undetected hard drive in BIOS.

Do you have similar website/ Product?
Show in this page just for only $2 (for a month)

Follow this guide to get your problems solved:
To get a quick fix follow this :
1.Reconnect your hard drive to your computer to access the saved data. 2. Connect the hard drive to another PC as a second HDD to get the data.
3.When the data cable is not connected properly to the hard drive then your hard drive may not be able to show up on the PC even in the BIOS.
4.Yo need to reconnect directly the hard drive to your PC to see whether you can access the saved data.

If the quick fix method didn't help then follow these steps:
Restore data from hard drive with recovery software

1.Connect your hard drive to the PC as a second HDD and download EaseUS Data Recovery Wizard
2. Activate and run the EaseUS Data Recovery Wizard
3. Select the location where your hard drive is.
4.Click on Scan.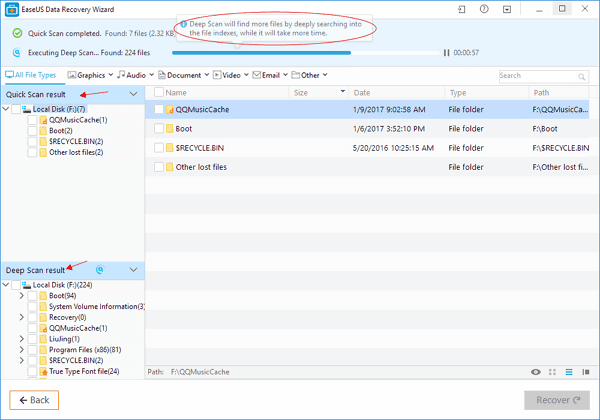 5. Now scan and find all data and other files on the external hard drive with Quick Scan and Deep Scan mode.
6. Preview and select found data.
7 Click on Recover to restore all found files to another safe location on your PC.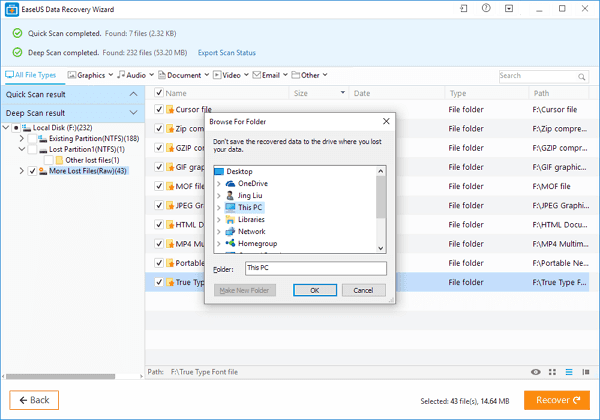 8.Now you need to reconnect hard drive and enable hard drive in BIOS:

? Shut down your computer and unplug the data cable from the hard drive properly.

? Reconnect the hard drive with the data cable and Restart the PC and press F2 to enter BIOS

? Enter Setup and check the system documentation.

? Reboot computer to check out and find your hard drive now.

9.Update hard drive driver for computer storage controller.

1.Update the hard driver by contacting manufacturer for help.

2.Download and update the hard drive driver from manufacturer's website
3.Manually update hard drive drivers in the Windows system by following steps:
? Click the Start button > Type: Device Manager and press Enter.

? Select Device Manager, expand categories to find the name of your hard drive and right-click it.

? Select Update Driver > Select Search automatically for updated driver software.

?Install the driver.

? Then restart your PC and Windows will automatically re-install the drivers on the hard drive for you.
Ayesha
Tech writer at newsandstory