UIDAI CEO 6 month activities revealed by his Aadhar logs
The details activities inferred from the Aadhar logs of UIDAI CEO Ajay Bhushan Pandey

Do you have similar website/ Product?
Show in this page just for only $2 (for a month)

Recently Ajay Bhushan Pandey, CEO of the Unique Identification Authority of India (UIDAI) hared his authentication logs with the Constitutional bench of the Supreme Court last week.
Cybersecurity analyst and software developer, Anand Venkatanarayanan, revealed his activity details how just looking at six months worth of authentication data

Have a look at his activity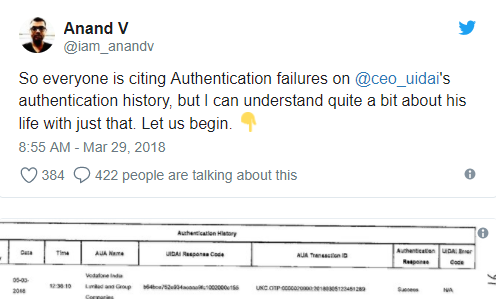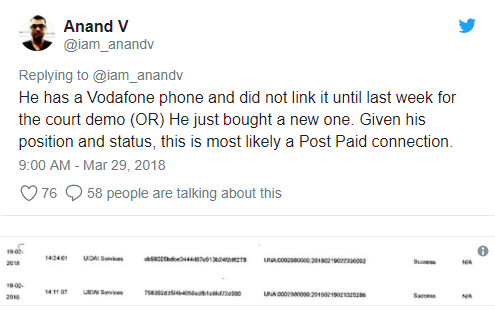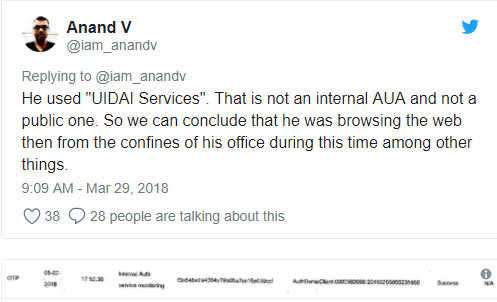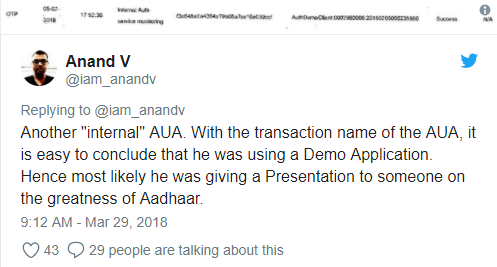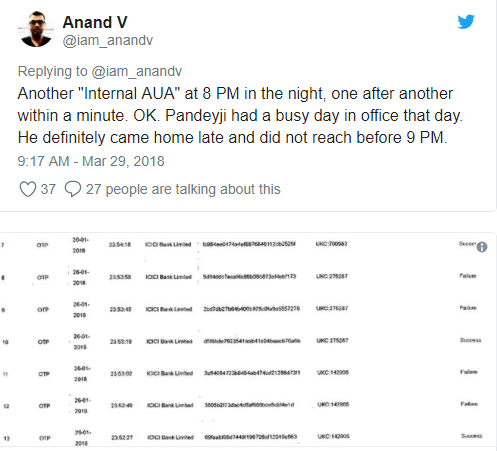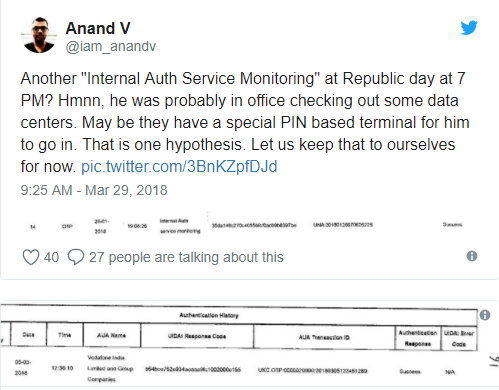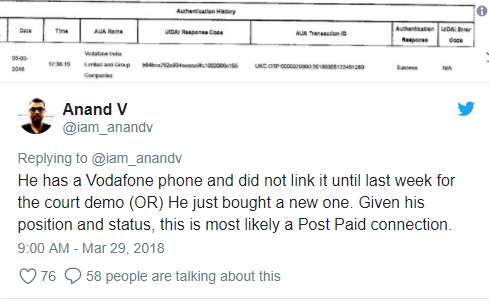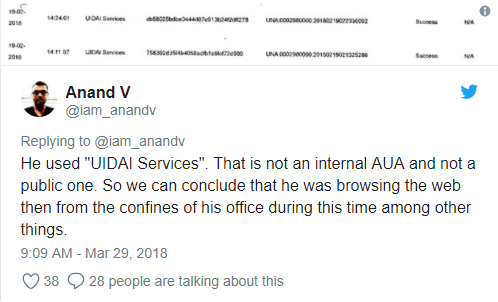 If this much information can be inferred from the Aadhar logs only at the initial stage only. Just think how much of your detail activities can be tracked later.