ITR 2018: Learn how to update Aadhar card online and offline
During the ITR filing, do not know what to do with the base data of the PAN Initials

Do you have similar website/ Product?
Show in this page just for only $2 (for a month)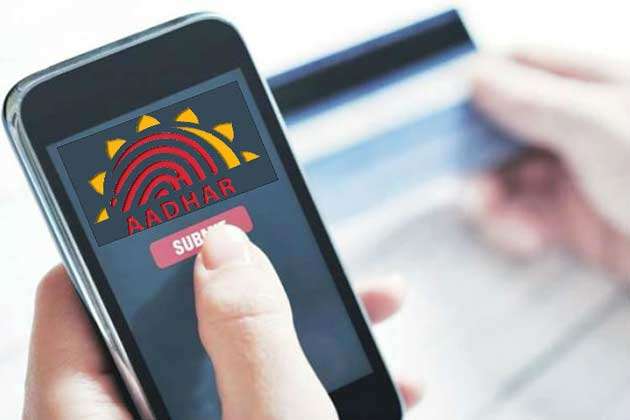 [New Delhi]:
The government has made compulsory linking of pan and base on behalf of the government. But before linking the pan to the base, make sure that your information is updated in the base. If your base data is not updated or you do not match the data of the
PAN Card
Initials base then you may have to face difficulties.
In the filing of the ITR, do the initials of the PAN do not match the base data?

It is compulsory to mention the Aadhaar number and PAN number in the ITR form for every citizen from the government. At the same time it is also mandatory for all existing PAN card holders to specify their base number to the tax department. However, many people are facing difficulties in base and pan linking.

If you have a wrong name, a mistake in the name of the father or a mistake in the birth date, then you can correct the mistakes by going to the website of the Unique Identification Authority of India (UIDAI). You can also download the base update form and go to the base service center.

How Can Base Updates-

You can go to your nearest Enrollment Center and update the information. Take this self self-certified proof of Aadhaar card, identity or address with you for self-assessed certification. Identifying the identity being taken on your behalf should be the exact name and birth date mentioned in the form of a PAN. Anyone can update their name, gender, date of birth, address, mobile number and e-mail ID through online portal. These updates can be checked by visiting the UIDAI. New changes can be made by entering the request number, which is now your new Enrollment ID. The basis information is updated after seven to 10 working days of going to the enrollment center.

Apply online or offline mode-

Through online means, you will have to upload relevant documents to make changes to all valid documents like name, date of birth or address. However, there is no need to document or update the mobile number or e-mail ID.

You can send your updates offline through the UIDAI Postbox no. 10 Chhindwara, Madhya Pradesh, Pin Code- 480001 or UIDAI, Postbox No.99, Banjara Hills, Pin Code- 500034, India.

Vishal Singh
Business Report