How To Use CCleaner To Free Disk Space?
CCleaner deletes temporary files from C Drive and clear space.

Do you have similar website/ Product?
Show in this page just for only $2 (for a month)

It deletes all temporary files like Temporary Internet Files, History, Cookies, Recently Typed URLs ,Index .dat Files ,Last Download Action ,Auto complete Form ,History ,Saved Passwords, Recent Document ,Run command History ,Thumbnail ,Cache , and Taskbar Jump List etc.
1.Download the CCleaner.
2.Double click the CCleaner to launch application.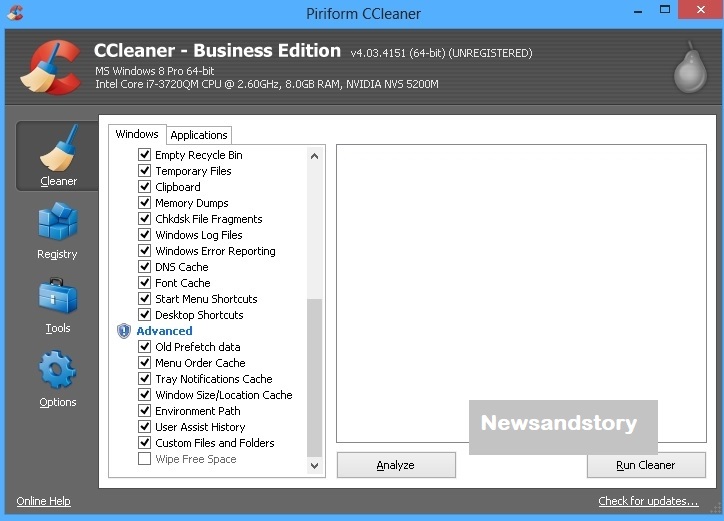 3.From the left check boxes, Select the options which should be used while freeing up space. Choose each option wisely. If you don?t want password to be removed. Then don?t check the password options.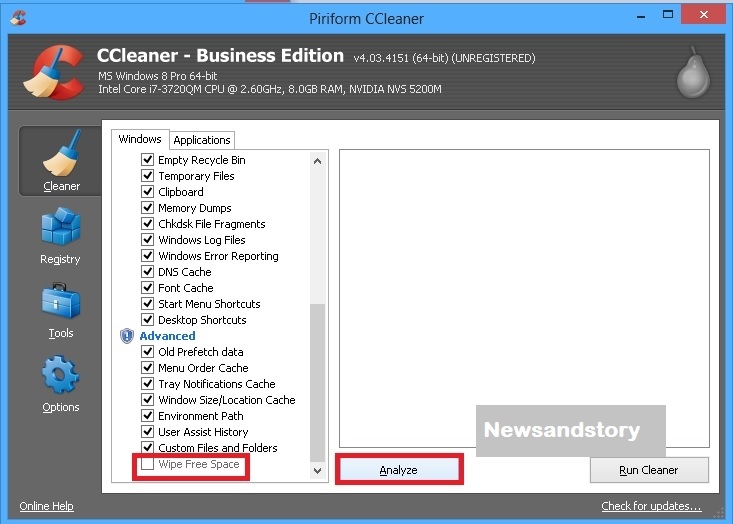 4.Click on Analyze button, CCleaner will start analyzing the files.
5.Once analysis is complete. Much space CCleaner can free up from C drive. Then hit the bottom right button to start Cleaning files.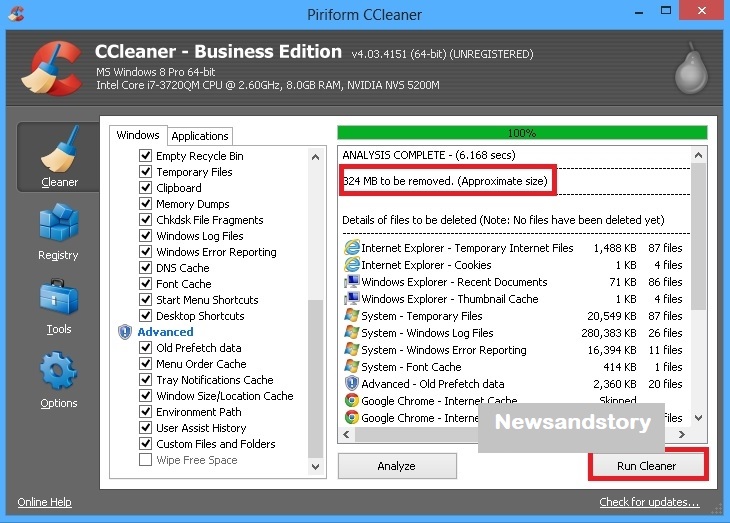 6.Once running will be complete. Large amount of space will be free on C Drive now.
Ayesha
Tech writer at newsandstory