What should do when System Protection disabled after installing Windows 10 version 1803?
On Windows 10 update System Restore is disabled by default .

Do you have similar website/ Product?
Show in this page just for only $2 (for a month)

If you use this feature to protect your installation you should double-check the settings to see if it's still enabled.
Here are some steps:
1. Open Start.
2.Search for Create a restore point, and click the result System Properties.
3.Under "Protection Settings," select the main system drive, and click the Configure button.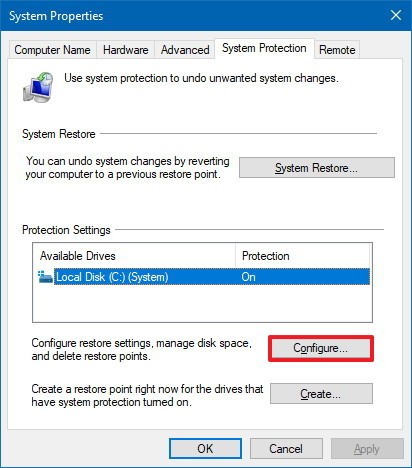 4.Select the Turn on system protection option.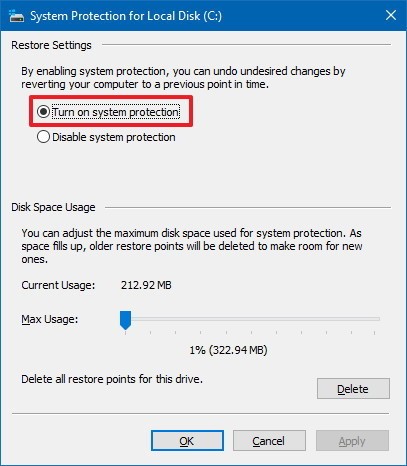 5.Click Apply.
6.Click OK.

Ayesha
Tech writer at newsandstory