Facts about the Mega Rafale Deal
Rafale Deal is an inter-governmental agreement between India and France. It was signed in September 2016, by PM Narendra Modi, for the purchase of 36 Dassault Rafale fighter Jets, from France. The Jets will be delivered to India by 2022 at the cost of €7.9 billion (59,000 Crores).

Do you have similar website/ Product?
Show in this page just for only $2 (for a month)

Facts about the Rafale Deal
Rafale is a Fighter jet manufactured by international French aircraft manufacturer of military, Dassault Aviation. Rafale is a twin-engine Medium Multi-Role Combat Aircraft (MMRCA), Rafale fighter jets are positioned as ?omnirole? aircrafts that capable to perform a wide-range of combat roles such as, air supremacy, interdiction, aerial reconnaissance, ground support, in-depth strike, anti-ship strike and nuclear deterrence.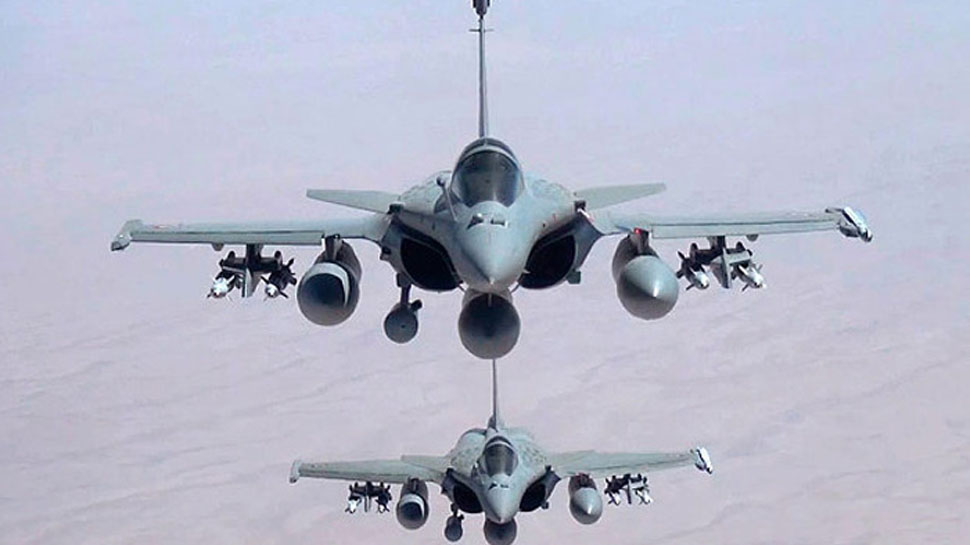 What is the Rafale Deal between India and France?
Rafale Deal is an inter-governmental agreement between India and France. It was signed in September 2016, by PM Narendra Modi, for the purchase of 36 Dassault Rafale fighter Jets, from France. The Jets will be delivered to India by 2022 at the cost of ?7.9 billion (59,000 Crores).
However, this deal comes with a great deal of history with it.
History of the deal
? The Indian Air Force (IAF) requires a minimum of 42 fighter squadrons to achieve optimal capability but between 2000 and 2012, its actual strength declined to 34 squadrons due to obsolescence. So, India was in need of fighter jets. Several international aviation manufacturers expressed interest upon knowing that the Indian government?s was planning to revamp its Indian Air force fleet by introducing MMRCAs.
? Six renowned aircraft manufacturers competed to bag the contract of 126 fighter jets, which was touted to be the largest-ever defence procurement deal of India. The Initial bidders were Lockheed Martin?s F-16s, Boeing?s F/A-18s, Eurofighter Typhoon, Russia?s MiG-35, Sweden?s Saab?s Gripen and Rafale.
? Eurofighter and Rafale were shortlisted. Dassault bagged the contract to provide 126 fighter jets, as it was the lowest bidder and the aircraft were said to be easy to maintain.
? The original proposal was to buy 126 fighter aircrafts, which was first initiated during Atal Bihari Vajpayee's NDA government. The RFP (Request for Proposal) for procurement of 126 MMRCA (Medium Multi-Role Combat Aircraft) was finally issued in 2007.
? In 2011, IAF conducted technical evaluations and flight evaluations on Rafael and declared that Rafale and had met its criteria. It was time to seal the deal with Dassault Aviation and France.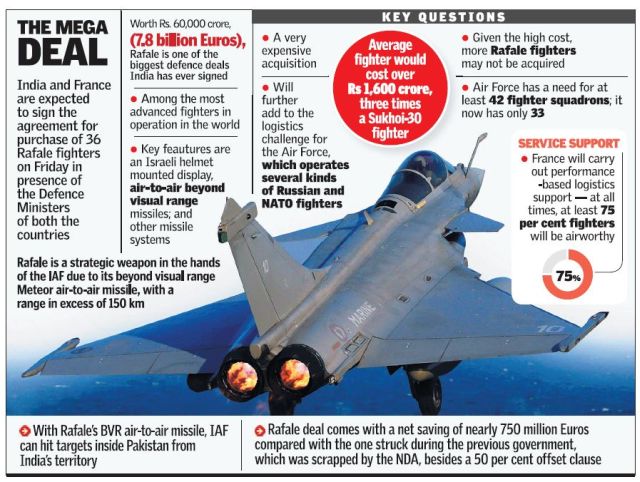 ? Rafale was declared L-1 bidder in 2012 and contract negotiations began with its manufacturer, Dassault Aviation, that year Contract negotiations remained incomplete. As the government changed to NDA with a Manmohan Singh as new PM. Even after 2 years, in 2014 due to a lack of agreement on various terms and cost related issues, the deal was delayed.
? The UPA government did not seal the deal under Manmohan Singh. Transfer of Technology remained the primary issue of concern between the two sides. Dassault Aviation was also not willing to take the responsibility of quality control of
production
of 108 aircraft in India. While Dassault provisioned for 3 crore man hours for production of the aircraft in India, HAL?s (Hindustan Aeronautics Limited) estimate was nearly 3 times higher.
? In 2016, NDA government came to power, with Narendra Modi as PM. The proposals were presented to the Defence Acquisition Council on 3 occasions and its directions were incorporated. The proposal then got a Cabinet Committee on
Security
(CCS) nod after which the IGA (Independent Grocers Alliance) took place between India & France in 2016.
The Present Status of the Deal
In 2016, NDA government had insisted that it got significantly better terms than those quoted in the original bid under UPA, with a total reported saving of more than 1600 million. The plan included acquiring 126 aircraft, 18 of them in fly-away condition and the rest to be made in India at the Hindustan Aeronautics (HAF) facility under transfer of technology.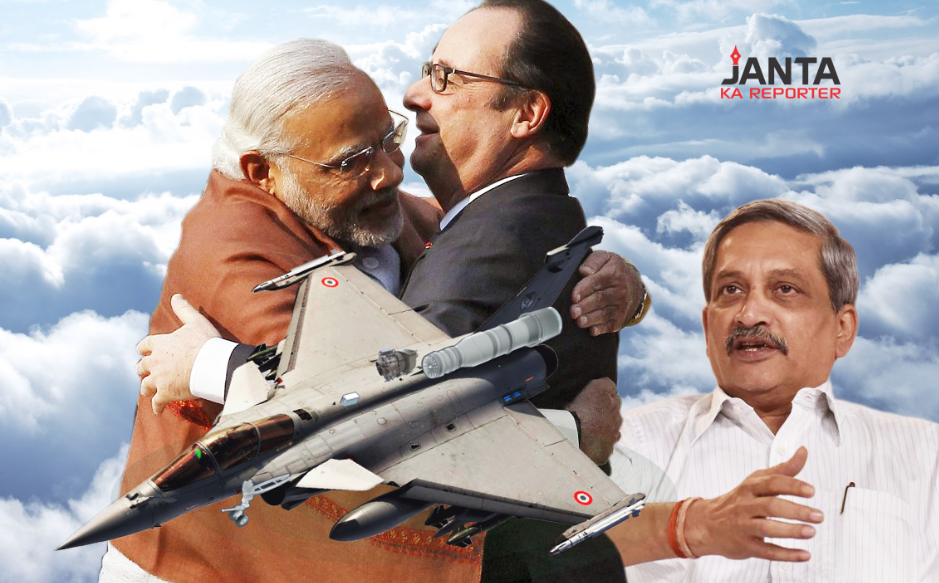 However, both the countries had noticed change of government. Even during the signing of the purchase agreement, both the sides couldn?t reach a conclusion on the financial aspects. According to sources, the price of an aircraft it about Rs.740 Crores and India wants them for at least 20 per cent lesser cost. Though the initial plan was to buy 126 jets, India scaled it down to 36, that too in ready condition.
The agreement was
signed in
January this year.
Is it a good deal buying 36 readymade Aircrafts?
The deal for 36 Rafale fighter jets between India and France has been called a "win-win partnership" by the Modi Government. But it has come under attack from the Opposition, mainly the Congress, which has leveled allegations of irregularities. But the government has rejected all these charges.
What are the allegations?
A fighter aircraft requires operation and maintenance. Each and every part is worth lakhs of rupees and even fuel consumed amounts to millions of rupees let alone the other sophisticated terminologies such as engine hours and maintenance.
The government has not made the details of the deal public. There are various things which are not released in the public domain for the very need of security. But the cost of the aircraft has increased per aircraft. This is a cause of worry. In nutshell, per aircraft cost is more in present deal.
In a recent press conference, The Defence Minister, Nirmala Sitharaman was unable to address the media queries about how much the Modi government was paying for 36 Rafales compared to what the UPA government had negotiated.
The UPA government deal talked about building 126 aircraft (in India) and TOT (Transfer of Technology) made more economic sense. But the NDA government deal is buying 36 aircraft across-the-counter. It makes no economic sense for TOT and India
Sitharaman argued that, "the price we have obtained (for the Rafale) is far less (than the UPA)." She rejected the Congress's oblique allegation that Anil Ambani's Reliance Defence Ltd had benefited from his proximity to the PM to be unfairly picked as Dassault's INDIAN PARTNER for discharging the 50% offset clause that came with the Rafale deal.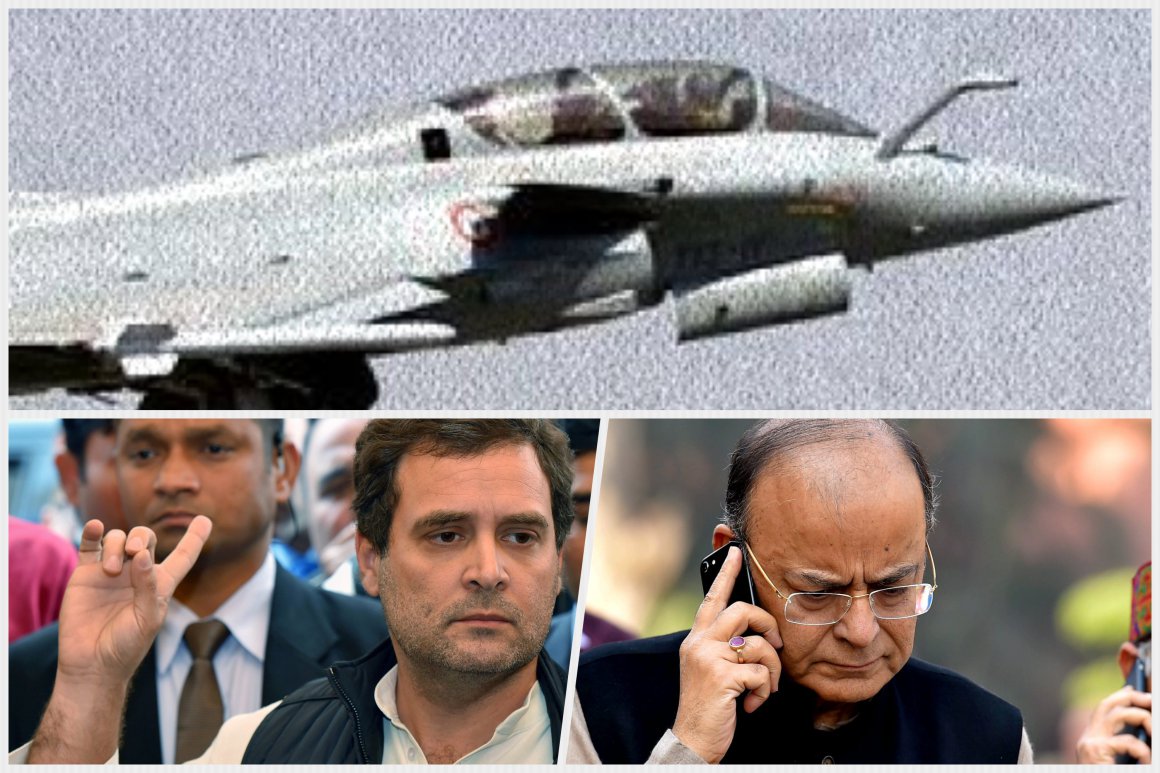 India chose Dassault over its traditional partner Russia?s MiG. It also ignored U.S.? Lockheed, at a time when India and U.S. were aiming for closer ties. Procurement of combat aircraft is long overdue for the Indian Air Force. Further delay can only make things worse. This deal is India?s biggest-ever procurement. In the effectiveness of the Rafale deal lies the future of other defence procurements.
Rafale jets are currently being used mostly by France and also by Egypt and Qatar. Dassault is hoping that export of Rafale jets will
help
the company meet its revenue targets. India was the first country that agreed to buy Rafale, after it was used in Libyan airstrikes. If India inducts these jets in its military fold, other nations could express its willingness to buy Rafales.
Sandeep Semwal
Content Writer