Earn money through empty bottle?
Installed plastic bottle crush machine. Through this machine passenger earn money.

Do you have similar website/ Product?
Show in this page just for only $2 (for a month)

Nowadays environment pollution is a very big problem in world countries. Land pollution by plastic takes a very big place in environmental pollution. There is much activity taken to combat the plastics. Because of the serious and band vulnerabilities caused by plastic. In India is placed new, projects to eradicate plastics.
Last year Kerala did campaign against plastic with the name of "SUCHITWA SAGARAM". This campaign gives sticks to eliminate plastic completely. The purpose of this project is fishermen are to collect plastic from the sea when they are fishing. Accordingly, the first step of this project successfully happened. They removed 25 tons of plastics from the sea. These plastics are grinding into a pillar and use to put a road. Tamilnadu government will ban plastics from next year.
In Gujarat, The new Project is designed to reduce the plastic usage also avoid to throwing plastic roadside. To attract people there is one more facility established. To combat the plastic there is one machine placed in Vadodara railway station at Gujarat state. In that machine, passenger put the empty bottle in it. The machine crushed the bottle. Then passenger type their phone number. The Rs. 5 credited the corresponding passenger account through Paytm. The another facility is payment vary depending upon the bottle's weight. This project gets more credits among people.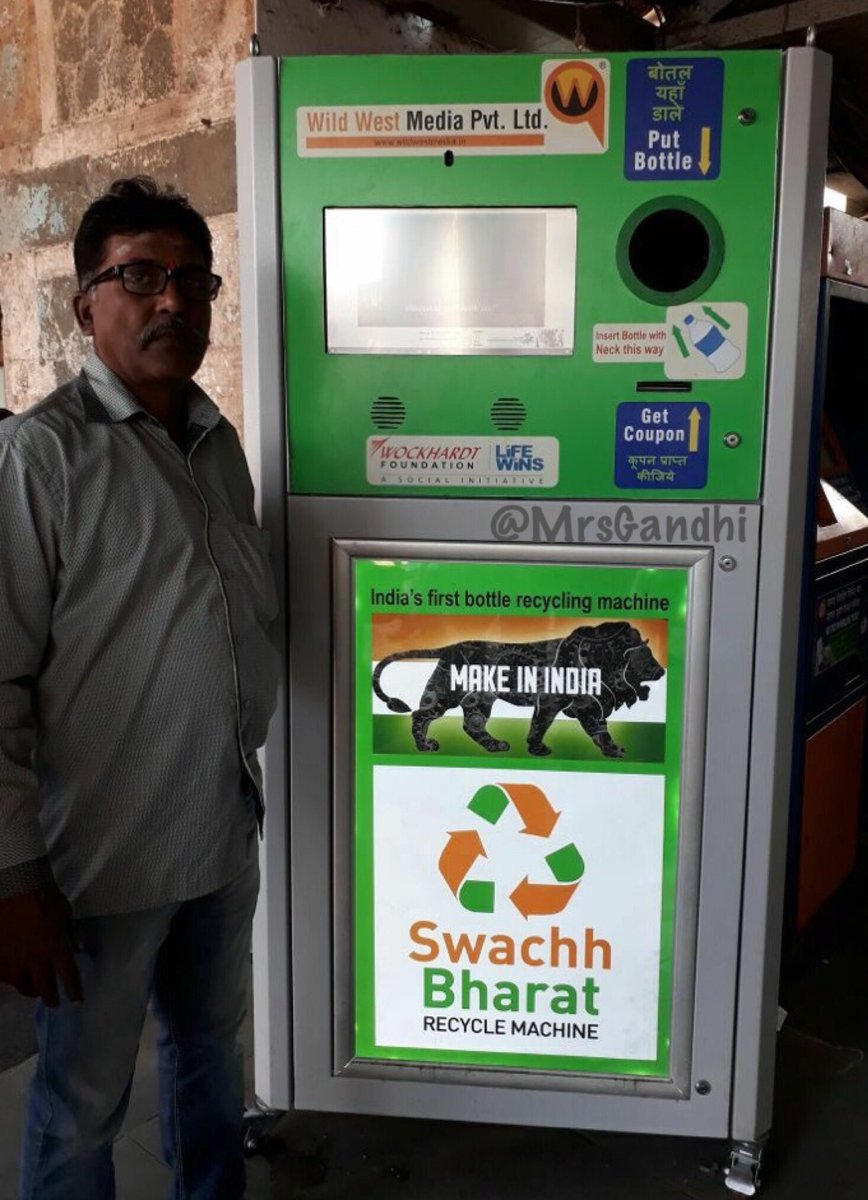 In railway station, we get the water bottle just Rs.10. The machine crushes the bottle and then that plastics are get recycled. So, through this method to save our environment. Indian railway said about this project, this is a new try to save our environment. This machine is very useful to passenger and increases curious to put bottle in this machine. Because of passenger gets payment for the bottles.
The railway minister Piyush Goyal twit in twitter, we proud to introduce these type of projects at environmental day. Apart form that, we will give food packets that will not suffer environmentally. We start this project first in Delhi Sathapthi and Rajasthani trains. Gurajat government installed the bottle crushed machine in last Environmental Day.
Hemavathi
Project Engineer