Let's decorate home according to trend.....
Few tips and tricks for trending home decoration. Trending home decoration technics are discussed in details

Do you have similar website/ Product?
Show in this page just for only $2 (for a month)

There are several things which we have to keep in mind while decorating a house or furnishing it, a house is always a relaxing place for everyone no matter we are working or house makers. When we reach our house we feel relax and calm. We should know about certain things while decorating a house.
White walls always give volume to the area
Yes, it?s a fact that white colour is known for giving large volume to the room lounge and hall etc. And we should prefer light tint colour for small areas. If the ceiling is high then we should prefer bright colour because if we choose the light colour on a high ceiling then it looks too awkward and odd. It gives more volume to the area.

We can use the wallpaper, nowadays wallpapers are becoming very trendy they are very much cheaper than paint and durable and we can change them accordingly, without any mess. Designs, patterns like stripes, florals and polka dots are very much popular.
White walls are always in trend they never become old fashion if your area is small then you can go for white paint.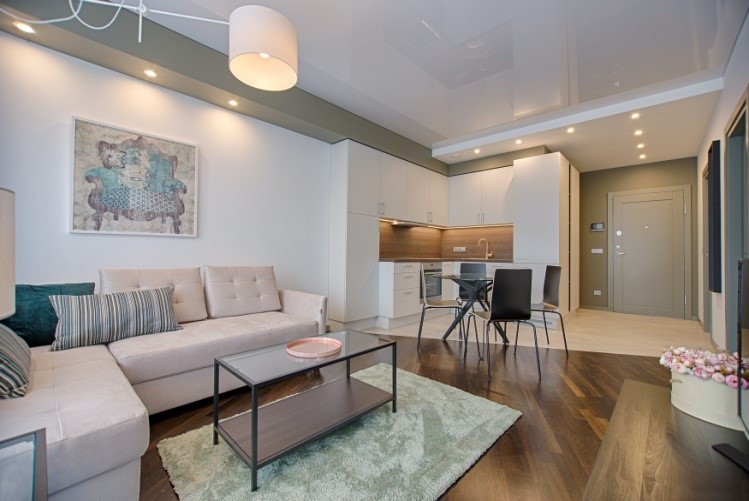 What should be the colour of the ceiling?
The ceiling should be light in shade from the walls because dark paint on the ceiling can attract the person more who is not good, there is two cases in which we can prefer light and dark shade. For a small room, we should prefer a light colour ceiling like baby pink, light lemon shade, and light shade of purple.

How to select furniture accordingly to the area?
For small rooms, we shouldn?t choose floor-length because it can give a congested look to the room. We should choose short length furniture and with less quantity. For large rooms, we should prefer dark colour furniture.
Earlier people use to focus mainly on matching furniture according to wall and floor.

What things should give a trendy and look to the floor?
Let discuss some magical small things.

Rugs in the living room: if the design of the floor is plain and simple but not matching with other accessories like furniture curtains, we have an option of rugs that can give a classic look to the room.
Wall decoration: paintings, showpieces and clocks are the best options which made a wall so trendy and eye-soothing. Some wall hanging items and antique pieces can also opt-out for decorating a wall.
Lightning: Some kind of LED lights and decorating tiny bulbs in the bedroom front wall with some scenery and photo frames are very eye-catching. There are many kinds of lights are available in the market for different purposes.
Reflect light: direct lights are not eyed friendly sometimes they become the reason for irritation, reflect lights are very cosy for the eyes they are also used for highlighting the corner object.
Spotlights: they are available for highlighting any image or a particular point. Sometimes they are used on the top of the paintings. Hanging lights: They are very convenient for the dining table they always look very classic above the dining table.
Kitchen ideas for small and large area, how it should be managed?
Kitchens are the main best part of the house, some people use to judge the people by the kitchen. Women are always using to spend most of their time in the kitchen, if kitchens are well managed then we always enjoying spending time in the kitchen.

There are some basic and useful ideas for managing the kitchen

Open kitchen: They always gives the best look and very much reliable for small houses, and furnishing like slabs and cupboards are amazing combinations for an open kitchen. Kitchen tools like spoons and other common things should always keep the approach of the hand because it is necessary and comfortable sometimes women find it difficult to pick up jars and spoons which are kept on top. There should be one separate area for glass and cups which can also use as a display, which become attractive for the people. An open kitchen has more natural light and is a good way to gain more space, especially if the kitchen is unified with another area of the house.
A closed kitchen is just what the name suggests ? ?closed off?, or isolated, from the rest of the house. The walls separating the kitchen from the other parts of the house makes the kitchen a room of its own. With a closed kitchen, not only are the smells of cooking to the kitchen but the sounds too. All the smells and messes remain hidden inside the kitchen, away from the rest of the house.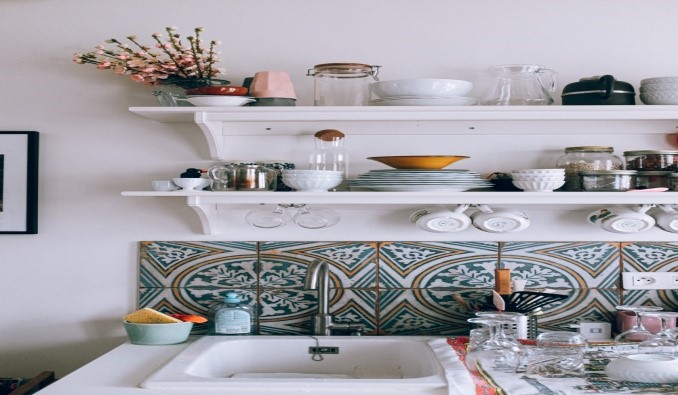 Garden should be made at a small place
Flowers and plants bring so much beauty to every space they enter, big or small, inside or outside. But beyond aesthetic value, gardening can also be soothing and teach responsibility. Small gardens have lots of advantages - the main one being they?re wonderfully low-maintenance. They?re also great spaces to be creative, as even the smallest additions, from colourful cushions to stylish garden lighting, will have a dramatic effect.

Make a small garden space fill more fulfilling by dedicating different areas distinct and clear purposes. A clever way to make this clear is by choosing different mediums for the flooring. As with indoors different floorings signifies a change of room, therefore outdoors can help to subconsciously make space feel bigger by identifying different areas.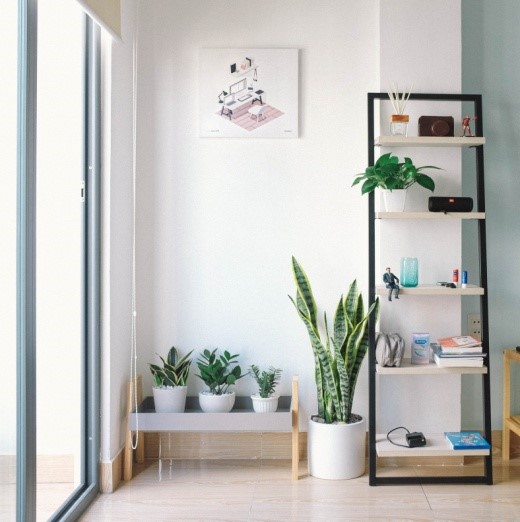 We can make a small garden on the balcony with small tiny plants and making a boundary with them, small gardens are awesome and easier to maintain. We can also use a wall hanging stand for putting a flowerpot in that. So these tips and styles are commonly used for decorating a house. Balancing decoration with trend and tradition are very much important for a classic and organised house. Always be trendy in all parts of decorating a house.