How Did Chinese Food Come to India?
Do you want to know how Chinese food came to India? Okay, let's go to unfold the history of Indo-Chinese food.

Do you have similar website/ Product?
Show in this page just for only $2 (for a month)

After Indian cuisine and Biryani, Indians like to eat Chinese dishes the most. But these are not authentic Chinese dishes, rather the fusion of Chinese & Indian food. From the age of 8 to 80, all love to have Indo-Chinese food as snacks and meals. But when did Indians go crazy over Indo-Chinese food? And exactly how did Chinese food come to India? How did Indo-Chinese cuisine originate? Are you excited? Do you want to know how Chinese food came to India? Okay, let's go to unfold the history of Indo-Chinese food.
History of Forming China Town & Beginning of The Era of Chinese Food in India:
In the late 17th century a Chinese businessman named Tom Achew came to India. His business was not going well in Europe, so he came to India to make his future brighter. He got some zameen from Lord Warren Hastings and made a sugar factory in Ichhapur, West Bengal. And then the Indians came across the cubed sugar. But his good luck was not with him, the factory was about to close.
The workers of that factory came to central Kolkata, Central Calcutta of the British Empire. They used to start living in the Tiretti Bazar area with their families. They came from various regions of China. At that time, the main occupation of those Chinese people was tanning. But the British Government didn't like the tanneries in the centre of Calcutta. That's why the tanneries were shifted outside of the city in Tangra (Topsia) by the government, so maximum Chinese people went to Tangra and started living there permanently. But mainly the Cantonese Chinese people started restaurant business. And finally, the era of Chinese Food had begun in India.

First Chinese Restaurant of India? Nanking:
The first Chinese restaurant of India was Nanking Restaurant. It was opened in Calcutta in 1925 by the Au family.
Chinese people who were living in Calcutta made clubs based on their regions. Still, the clubs are present; in the Tiretti bazaar area, every club is directed by a Chinese temple and in Topsia area, every club is directed by a cemetery. Nanking was situated on the ground floor of one of the Chinese temples in Tiretti Bazaar. The name of the Chinese temple is Toongon Church.
Nanking served authentic Chinese food, not Indo-Chinese food like Chilli Chicken. Many celebrities like Dilip Kumar, Raj Kapoor came to the restaurant. It was too famous and even came to the news coverage in various newspapers. From 1962, the restaurant was losing its customers gradually, its status was falling rapidly. And finally, in 1970, the Nanking restaurant was closed.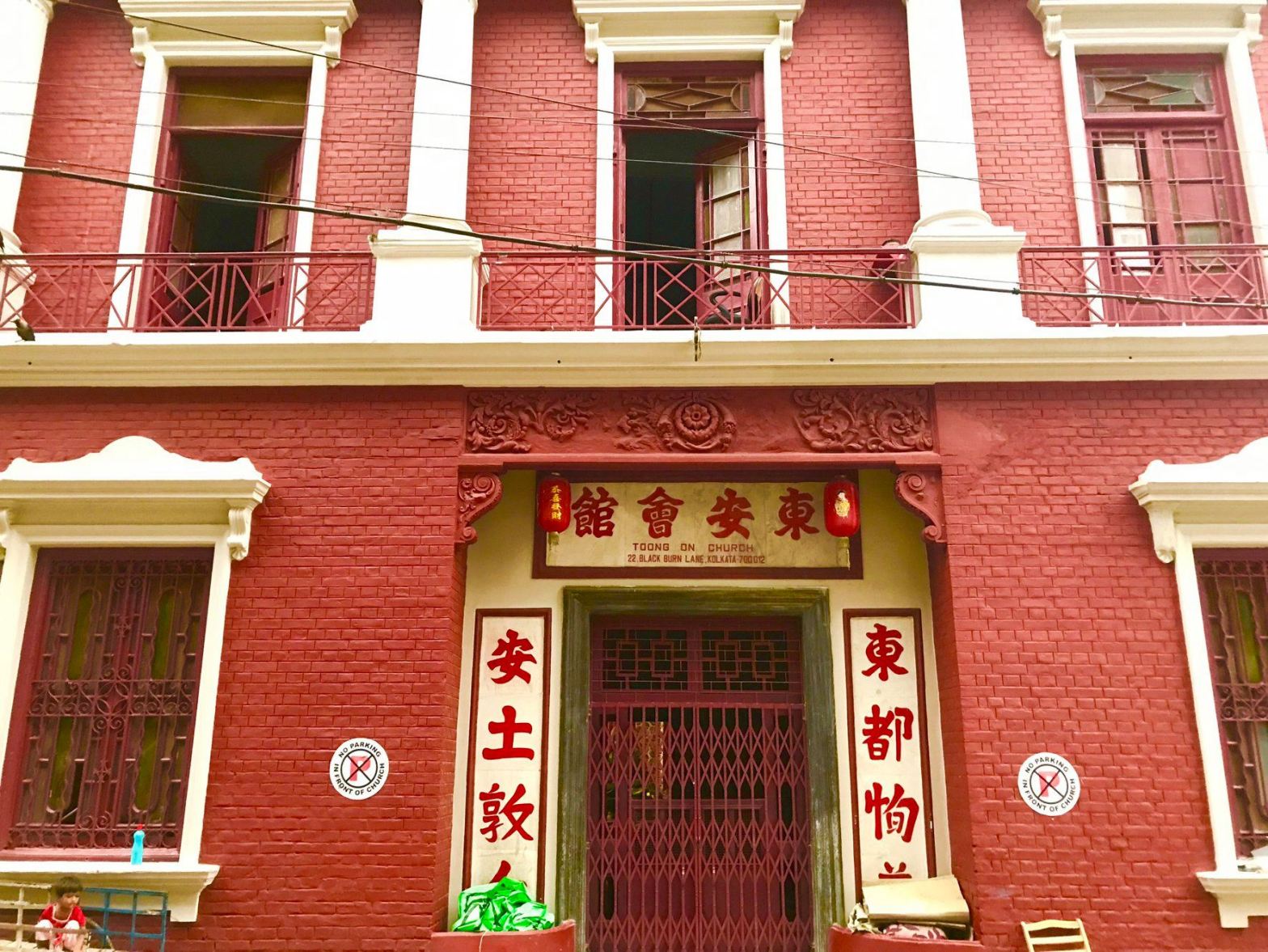 Origination of Indo-Chinese Food:
Actually, authentic Chinese food is very pale in taste, it is very light. Chinese people usually eat steamed and shallow fried food. But when they came to India, they observed that Indian people were fond of spicy and more oily food. So they started to make dishes in their style using local food ingredients. The touch of China-made those dishes more delicious.
Chilli Chicken:- Whenever we think of any Chinese food item, the first name that comes to our mind is Chilli Chicken. Chinese people who started living in India (Kolkata) noticed that Indian people like to eat chicken with chilli. Their observation made an incredible Indo-Chinese dish named Chilli Chicken.
Manchurian:- It is said that Nelson Wang invented the Indo-Chinese dish Chicken Manchurian. In 1975, he introduced this new food item which is made with garlic, ginger, soy sauce, cornflour slurry etc. Actually, it's a thick gravy with chicken balls (fried with corn flour coating) into it. It was gladly accepted by the Indian people.
Chow Mein:- Noodles are very popular in China. Every person in that country knows how to make noodles. Chinese people mix up shallow-fried vegetables with boiled noodles, it has no spices. But when they came to India, they made noodles with spices and sauces. It is called Chow Mein. Indian people are in love with Chow Mein. Nowadays it has become one of the most famous street foods in India.
And many more Indo-Chinese dishes originated in this way. And now they are ruling the taste of Indian foodies.

The Oldest Running Chinese Restaurant in India? Eau Chew:
The oldest running Chinese restaurant in India is Eau Chew. It is the first Indo-Chinese restaurant. The age of this restaurant is more than 90 years. Huang family is the owner of Eau Chew. Achumpa Huang started the restaurant as a tiffin corner in 1927 for Chinese immigrants in Kolkata. They served food at a low cost to the immigrants. They also had pork cutlet on their menu for the Europeans.
They have their secret recipe and don't let anyone know it. This secret makes their food tastier. That's why they don't even hire any cook or serving staff, every department is managed by the Huang family professionally. The family members cook the food and they also serve it on the table.
The Josephine variety of noodles and rice is one of the special dishes of Eau Chew (one can call it the signature dish also). It was invented by Mrs. Josephine Huang, the third generation of this family. Josephine Noodle is a plate of pan-fried noodles with lots of vegetables, meat, prawn, mushrooms in a thick broth. It is not Thukpa and the taste is heavenly.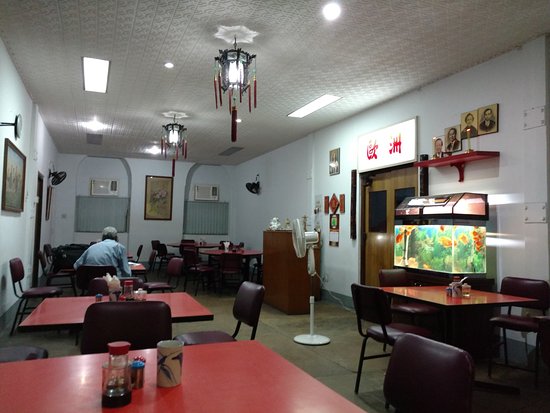 One can get Chimney Soup in this restaurant. Chimney Soup is a dish that is partially cooked in the kitchen and finally on the table. This soup comes in a brass pot which has a chimney in the middle of it and burning coal is used as a base in the pot. Because of this, the soup is known as Chimney Soup.
Chinese people eat this Soup as a meal, mainly for dinner. Every family member sits around the table for dinner and they talk to each other; and while they are talking to each other, the soup becomes fully cooked. So the foodies are able to feel the traditional homely atmosphere of China while having the Chimney Soup.
Unlike other restaurants, they use Szechuan Pepper in the preparation of Szechuan Chicken. That's why the colour & taste of Eau Chew's Szechuan Chicken is different from the other restaurants' Szechuan Chicken. The decoration of this restaurant is based on Chinese Tradition. One can feel the vibe of Chinese Home through the ambience. For everyone's kind information, till now they only accept cash.

Name of The Chinese Dishes We Can Get in India:
SOUP:-
Wonton Soup
Chicken Sweet Corn Soup
Egg Sweet Corn Soup
Chicken Hot & Sour Soup
Egg Hot & Sour Soup
Lung Fung Soup
Manchow Soup
Chicken Mushroom Soup
Chicken Veg Clear Soup
Chicken Clear Soup
Mei Foon Soup (Chicken or Pork)
Veg Sweet Corn Soup
Veg Hot & Sour Soup
Veg Manchow Soup
Wonton Noodle Soup (Chicken or Pork)
Noodle Soup (Chicken or Pork)
APPETIZER:-
Fried Wonton (Chicken or Pork)
Steam Wonton (Chicken or Pork)
Spring Chicken
Salt Pepper Chicken
Fried Roast Chicken
Pepper Chicken
Chilli Garlic Pepper Chicken
Fried Shrimp Ball
Prawn Salt Pepper
Pepper Prawn
Chilli Garlic Pepper Prawn
Salt Pepper Fish
Pepper Fish
Chicken Lollypop
Phuket Fish
Bell Pepper Fish
Golden Fried Prawn
MAIN COURSE:-
Chicken Chilli/ Pork Chilli/ Prawn Chilli/ Fish Chilli/ Veg Ball Chilli
Chicken Manchurian/ Pork Manchurian/ Prawn Manchurian/ Fish Manchurian/ Veg Ball Manchurian
Szechuan Chicken/ Pork Szechuan/ Prawn Szechuan/ Fish Szechuan/ Veg Ball Szechuan
Ginger Chicken/ Pork Ginger/ Prawn Ginger/ Fish Ginger
Garlic Chicken (Hot or Sweet)/ Garlic Pork (Hot or Sweet)/ Garlic Prawn (Hot or Sweet)/ Garlic Fish (Hot or Sweet)/ Veg Ball Garlic (Hot or Sweet)
Chicken Ha Mai Sauce/ Pork Ha Mai Sauce/ Prawn Ha Mai Sauce/ Fish Ha Mai Sauce
Hong Kong Chicken/ Pork Hong Kong/ Prawn Hong Kong/ Fish Hong Kong
Chicken Mushroom Baby Corn/ Pork Mushroom Baby Corn/ Prawn Mushroom Baby Corn/ Fish Mushroom Baby Corn/ Veg Mushroom Baby Corn
Chicken Sweet & Sour/ Pork Sweet h Sour/ Prawn Sweet & Sour/ Fish Sweet & Sour/ Veg Sweet & Sour
Pork Mushroom Bean Curd/ Fish Mushroom Bean Curd/ Veg With Bean Curd
Fish Mandarin
Chicken with Vegetables/ Pork with Vegetables/ Kaptai with Vegetables/ Prawn with vegetables/ Fish with Vegetables/ Mixed Vegetables
Chicken Ham Choy/ Pork Ham Choy/ Kaptai Ham Choy
Chilli Baby Corn
RICE NOODLES:-
Fried Mei Foon (Chicken/ Prawn/ Pork/ Mixed/ Kaptai/ Egg/ Veg)
Singapore Noodles
RICE:-
Fried Rice (Chicken/ Pork/ Prawn/ Egg/ Mixed/ Veg)
Szechuan Fried Rice (Chicken/ Pork/ Prawn/ Egg/ Mixed/ Veg)
Ham Choy Rice (Chicken/ Pork/ Kaptai)
NOODLES:-
Hakka Chow Mein (Chicken/ Prawn/ Pork/ Mixed/ Egg/ Veg/ Kaptai)
Gravy Chow Mein (Chicken/ Prawn/ Pork/ Mixed/ Egg/ Veg/ Kaptai)
Fung Mee Mein (Chicken/ Pork/ Mixed/ Pork/ Veg)
Yaam Mein (Chicken/ Pork/ Mixed/ Veg)
Wonton Yaam Mein (Chicken/Pork)
Chinese Chopsuey
American Chopsuey
DESERTS:-
Toffee Banana with Ice Cream
Toffee Lychees with Ice Cream
Darsaan
Darsaan Ice Cream
You can also get Chinese Bao, Fish Ball Soup, Pork Ball Soup, Spring Roll etc. in breakfast.
The Best Places to Have Chinese Food in India:
Pa Pa Ya, Metro Dhaba, Jail-Behind The Bar, China Club (Delhi)
Stir Fry Grill, Uncle's Kitchen, Ài Shiw?, China Xpress, Golden Dragon- The Taj Mahal Palace (Mumbai)
Kim Ling Specialty Chinese Restaurant, Flower Drum, Soy Soi, Hu Tong (Chennai)
Chung Wah, Sichuan, Popsies, Szechuan Dragon (Bangalore)
Nanjing, Wok on Fire (Ahmedabad)
China Club, Berco's, Chinese Panda (Gurugram, Haryana)
Rice Bowl Thai & Chinese Restaurant, Hong Kong Chinese Restaurant, Khushi Restaurant (Bhopal)
Taste of China, TCD Restaurant & Banquet, Silver Steak, The China Hut, IKKA, Khopcha, Wok (Bhubaneswar)
Eau Chew, Tung Nam Eating House, Tung Fong, Kim Ling, Sei Vui, Pou Hing, D'Ley Eating House (Kolkata)
Seventh Heaven, Kaveri Restaurant, Fork N Cork, Yo China Restaurant, Top N Town, Peppercorn, Honk Kong Ranchi, Chopsticks Restaurant (Ranchi)
Chin Wah Chinese Fast Food, Dancing Noodles, Yo! China, Mainland China, The Red Chilli (Patna)
Momos N More, Eatopia Zannat, The Fat Chicken, Mairang, Abhishek Hotel And Restaurant (Agartala)
Confusion: Chinese And Thai Restaurant, China Town Restaurant, Shanghai Salsa, Chinese Hut, John's Kitchen (Guwahati)
The Wok Restaurant, Lamee, Regal, Dejavu (Shillong)
Hot Pot, 70 Mm Cafe, Chakhum-ama, Blue Chilli (Imphal)
Chopstyx Restaurant, Red Lantern Chinese Restaurant, Cozy Den Restaurant, Curry Pot (Aizawl)
D Cafe, Fifa Cafe, The Hut Restaurant, Amaris (Kohima)
ABC Restaurant, Quartz King Restaurant, Hillton Restaurant, Noodling (Itanagar)
Dynasty Chinese Restaurant, The Dragon Wok, Chopstick, China Palate (Gangtok)
Mini Chung Fah; Momo's Adda; Claret; Cream Centre, The Veg Edge (Raipur)
Ming Garden, Cascades, Mekong - Pan Asian Restaurant, The Residency Restaurant, Chyna Tang (Visakhapatnam)
Yi Jing, China Bistro, Holy Basil, Zega, LEE's Chinese Restaurant, Dine O China (Hyderabad)
Supreme Oriental Spice, Chinapolis, Cafe Mojo, The Gourmet House (Thiruvananthapuram)
Goenchin, Gaylin Chinese Bar & Restaurant, Fat Panda Chinese Kitchen, Kim Faa Hotel Bananza (Goa)
Inchin Chinese & Thai, Dragon House, Chao Chinese Bistro, House of Han (Jaipur)
Santosh Chinese Food & Pizza, Shirazs Orchid, The Chinese Room, Mahajan Chinese Hut (Amritsar)
Chung Fa Dhaba, Choice Chinese Food, Dimsum, Hide Out Cafe (Shimla)
Fat Panda, Lhasa, Nun Kun, Tao Cafe, Jade Dragon (Srinagar)
Chung Fa Chinese Restaurant, Jone Hing Chinese Restaurant, Chinese Kitchen, Luk Jin (Lucknow)
Kalsang Restaurant, Berco's, Countdown Restaurant, Zen Panda (Dehradun)
Brishti Chakraborty
Writer