Top 10 Airlines for Ultimate Luxury
If comfort has got to be the first and the foremost thing you look up to while travelling, then this article is a delight for travelers like you. With comfort comes luxury and amenity; and these things will surely soothe the heart of a Bon vivant. Money is not an issue for people who like to travel in the luxury style and even if someone has earned a lottery ticket then why spent your time sitting in a crammed airplane seat. So, if you are among the 1% who lives very, very differently from the rest of society, then here are the top 10 airlines to book for ultimate luxury. <br>

Do you have similar website/ Product?
Show in this page just for only $2 (for a month)

Top 10 Airlines for Ultimate Luxury
If comfort has got to be the first and the foremost thing you look up to while travelling, then this article is a delight for travelers like you. With comfort comes luxury and amenity; and these things will surely soothe the heart of a Bon vivant. Money is not an issue for people who like to travel in the luxury style and even if someone has earned a lottery ticket then why spent your time sitting in a crammed airplane seat.
So, if you are among the 1% who lives very, very differently from the rest of society, then here are the top 10 airlines to book for ultimate luxury.
1. Emirates- Emirates is the first on this list to offer First Class travelers a real private cabin on the flight. This cabin has a mini-bar, a seat that turns into a bed and you are served fancy food. The bar comes with an assortment of wines and liquors and you?ll eat your meals from Royal Doulton bone china plates using Robert Welch cutlery. The First Class bathroom has a shower and, travelers can arrive at the airport in style in a private chauffeur-driven car. Emirates is one of the leading luxury airlines flying the skies, Emirates really steps on-board amenities up a notch. From Bulgari toiletries to an on-board shower spa to an on-board bar and lounge, Emirates knows how to please its wealthier customers.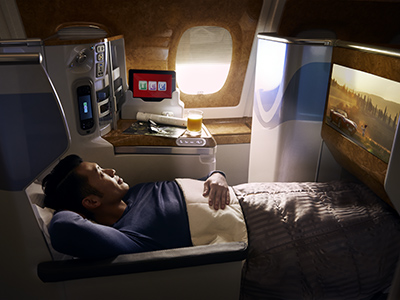 2. Etihad Airways- Beyond winning multiple World Travel Awards (?World?s Leading Airline ? First Class?, ?World?s Leading Airline ? Business Class?, ?World?s Leading Cabin Crew?) flying on Etihad?s First Class service feels more like a First Class cabin on the Orient Express. This airline has the next best thing: The Residence, a three-room suite with a permanent double bed in the bedroom, a living room and a private en-suite bathroom with shower. Travelers who book a suite have access to a chauffeur, spa, private check-in, butler and an onboard chef. Etihad offers a range of lesser but still incredibly luxurious smaller apartments, studios and private seats; even economy seating comes with an amenities kit, four-course meal and nanny service for children.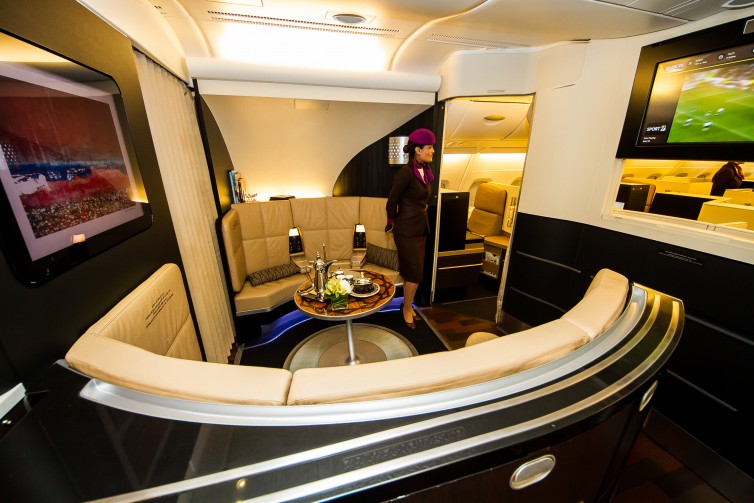 This is one of the most luxurious airlines in the world and while the economy and business class seats offer more comfort than most other airlines with the same price, the Diamond First Class leaves no stone unturned to add to the luxuries of your travel experience. The fare of this class ranges from $600 to $1500 and all passengers are greeted by name, offered a complimentary box of Belgian chocolates. Etihad Airways has everything a passenger could possibly wish for in-flight.
3. Qatar Airways- It is one of only six airlines to receive Skytrax?s ?5-Star Airline? Asia Award. From designer pajamas to celebrity-chef food, no detail is overlooked in Qatar?s First Class. The airline offers the standard seat that folds into a bed along with in-flight cell phone service, a bar, privacy wall and room for a friend to join you in your ?cabin.? The lack of privacy may put the Qatar Airways Business class back a little, but the food and wonderful service more than make up for it. The separator between the two seats and the full 180 degrees recline offers ultimate comfort. There is a wide range of in-flight entertainment and food options and the toilet facilities are also top of the line. The Bar is the main attraction in the flight.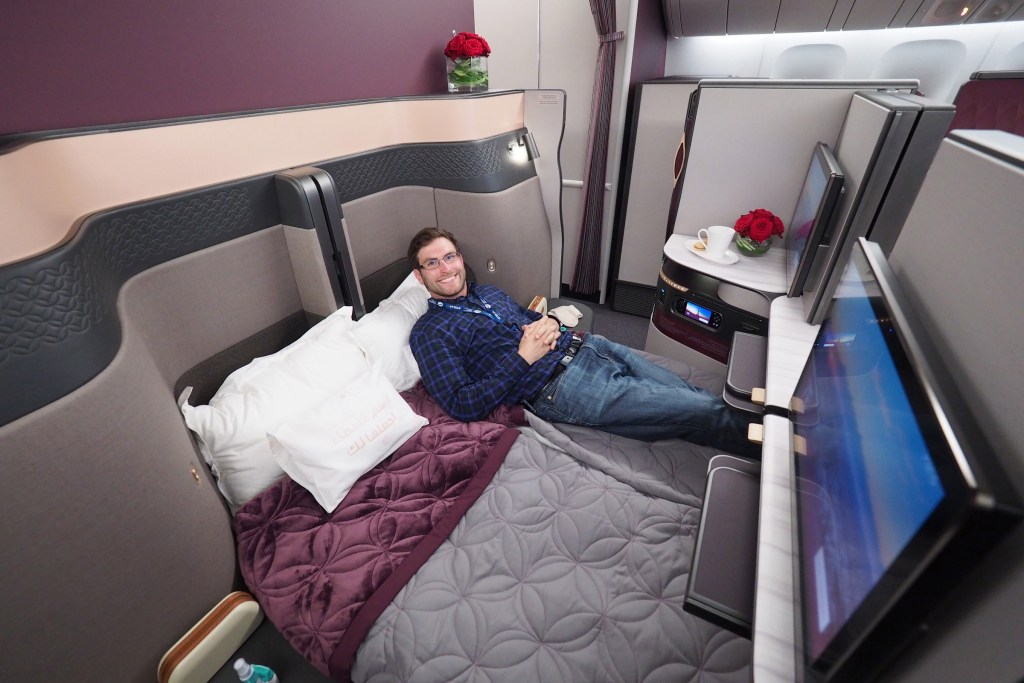 4. Luftansa- The largest airline in Europe, Frankfurt-based Lufthansa (LH) flies non-stop to about 215 destinations. This includes 18 points within Germany, as well as 78 countries within Europe, Africa, Asia, Australia, the Middle East, North America, the Caribbean and South America. The airline's aircraft have a variety of one-cabin and four-cabin configurations that can include First Class, Business Class, Premium Economy Class and Economy Class. A member of the Star Alliance, Lufthansa also has code share agreements with five other airlines. When the flight is ready to leave, passengers are driven to the plane by a Mercedes Benz S- or V-Class or a Porsche Cayenne or Panamera.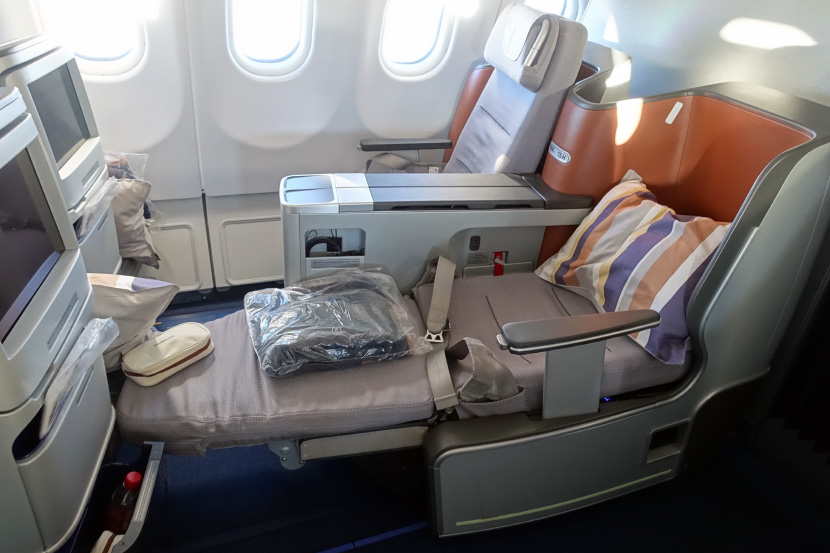 5. Singapore Airlines- When it comes to in-flight comforts and privacy, Singapore Airlines steals the show with its suites that are offered for a price of $5500 to $23000. While part of the flight has normal seats, a part of it is closed off to make way for these luxury suites that are in enclosed cabins and have a single or double bed. Passengers of this class also get access to a fancy bar, spa facilities and food made to order. There are almost unlimited in-flight entertainment options and the first thing you should do is change into your (provided) comfy pajamas and bedroom slippers.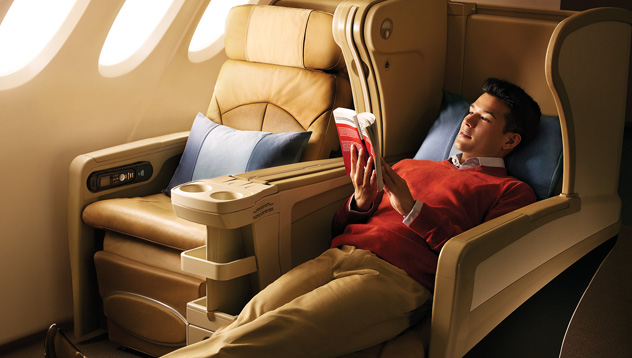 Once you?re settled, take a look at the design, crafted by French luxury yacht interior designer Jean-Jacques Coste, and the leather on your seat, upholstered by Poltrona Frau in Italy. A 23-inch LCD television keeps you busy and the sliding Suite doors which enclose the cabin give as much privacy as you wish. Singapore Airline Suites allow for complete privacy in an enclosed cabin. For traveling couples, the privacy wall can be retracted and the two seats folded out into a double bed. Travelers are treated to private check-in and luxury lounge services as well as on-demand meals and beverages.
6. Virgin Atlantic-The Upper Class of Virgin Atlantic (British Airline) is one of the best value for money first class experiences you can get on the market. The interiors are very tastefully designed and color coordinated and the seats are comfortable enough to spend the night in. The welcome kit seems to be a tad bit inferior as compared to other luxurious airlines but the food and quality of service are excellent. The seats also have many recline options that can easily be controlled for superior comfort and easy handling. Besides swanky on-board bars for socializing, guests can enjoy private chauffeured cars that drop them off at the airport, this luxurious airline features a 10 minute car-to-airport-lounge check-in so Upper Class passengers can hit the spa before departing.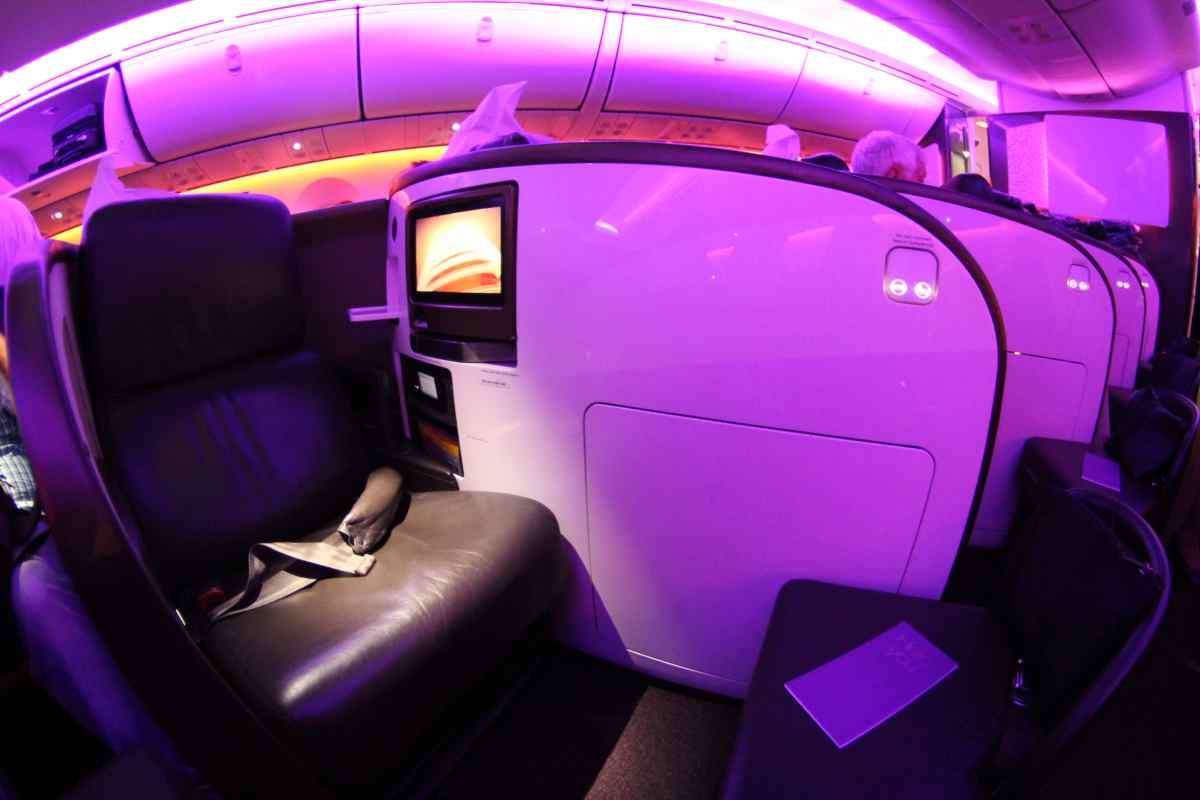 7. British Airways- Fly in this elegant airline, though you likely won?t be seeing the Queen on a British Airways flight anytime soon, you can rest assured that afternoon tea is still observed, even at 35,000 feet. Before taking to the skies, First Class passengers can enjoy a luxury facial treatment or a relaxation massage when flying from London Heathrow and New York JFK. The British Airways First Class is only available in flights that go from New York to London and is one of the best in for its price. The interiors of the first class section are modern and sleek with blue lighting and white paneling. All passengers are given comforts like a sleeping kit complete with pajamas and slippers and the in-flight entertainment. The beds are not very comfortable as the other luxury airlines but do have a full 180-degree recline. The food too is not very extravagant but is very delicious and filling with plenty of options.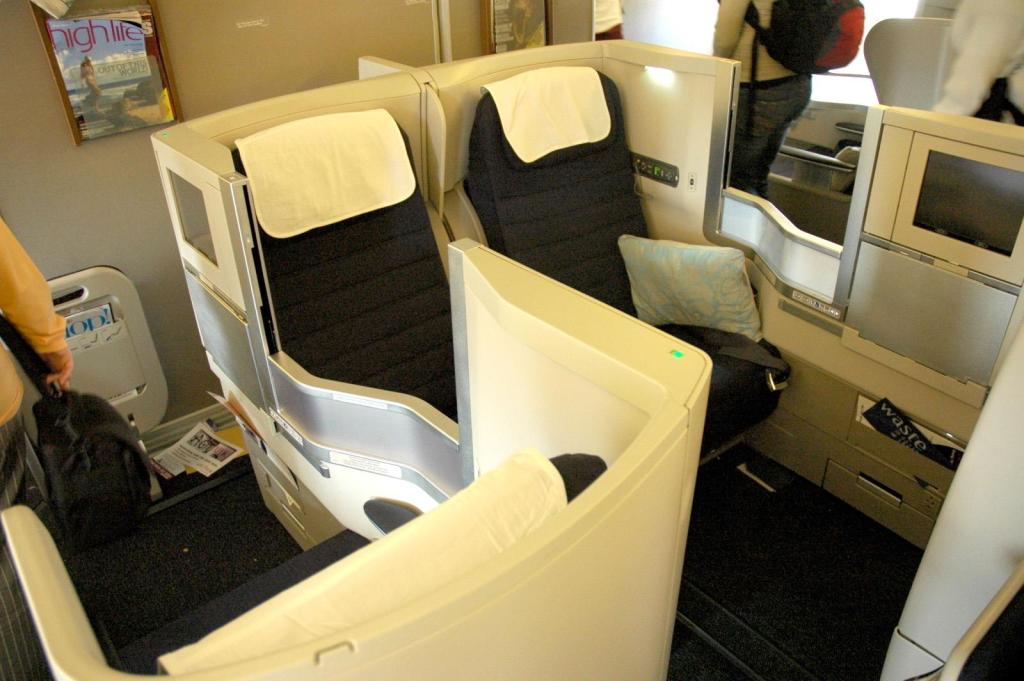 8. Jet Blue-This American airline offers some of the most comfortable seats for domestic flights but the only drawback is that this First Class facility is only available for flights between four cities of New York, Boston, Los Angeles and San Francisco. The seats are large and comfortable but the best part according to most passengers is the food that seems too good to be available 30,000ft above the ground. There is a large selection to choose from and the attendants are always present to solve any problem you may have. The interior is well planned and elegant.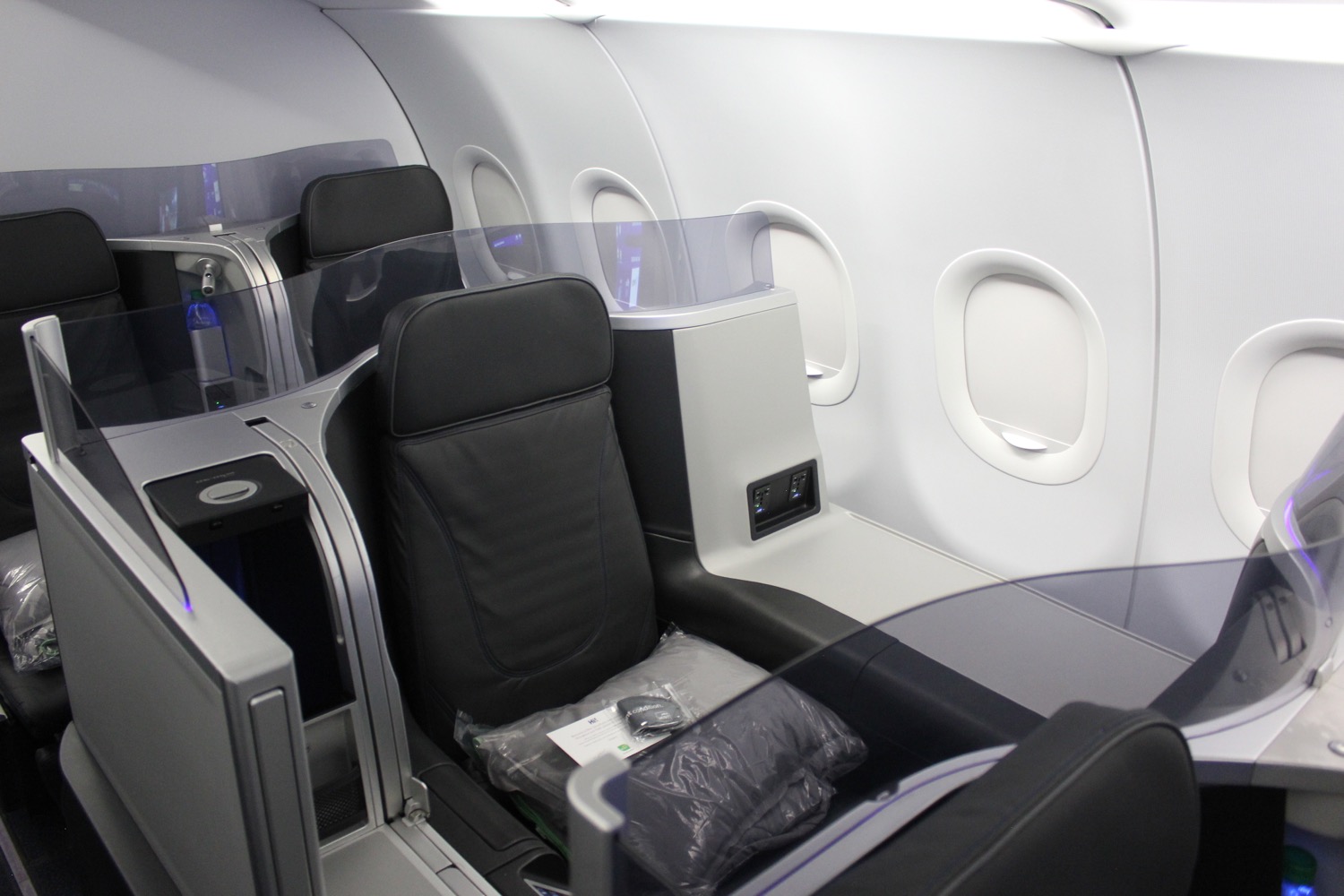 9. Cathay Pacific- Cathay Pacific?s First Class service makes this luxurious airline cabin feel more like an art gallery. Artists Maria Lobo and Linda Leviton have designed sculptures which are displayed in the cabin. With an ottoman allowing a visitor to join you, the set-up of Cathay Pacific?s cabin makes it look more like you?re having a drink at an Indie coffee shop than flying through the air.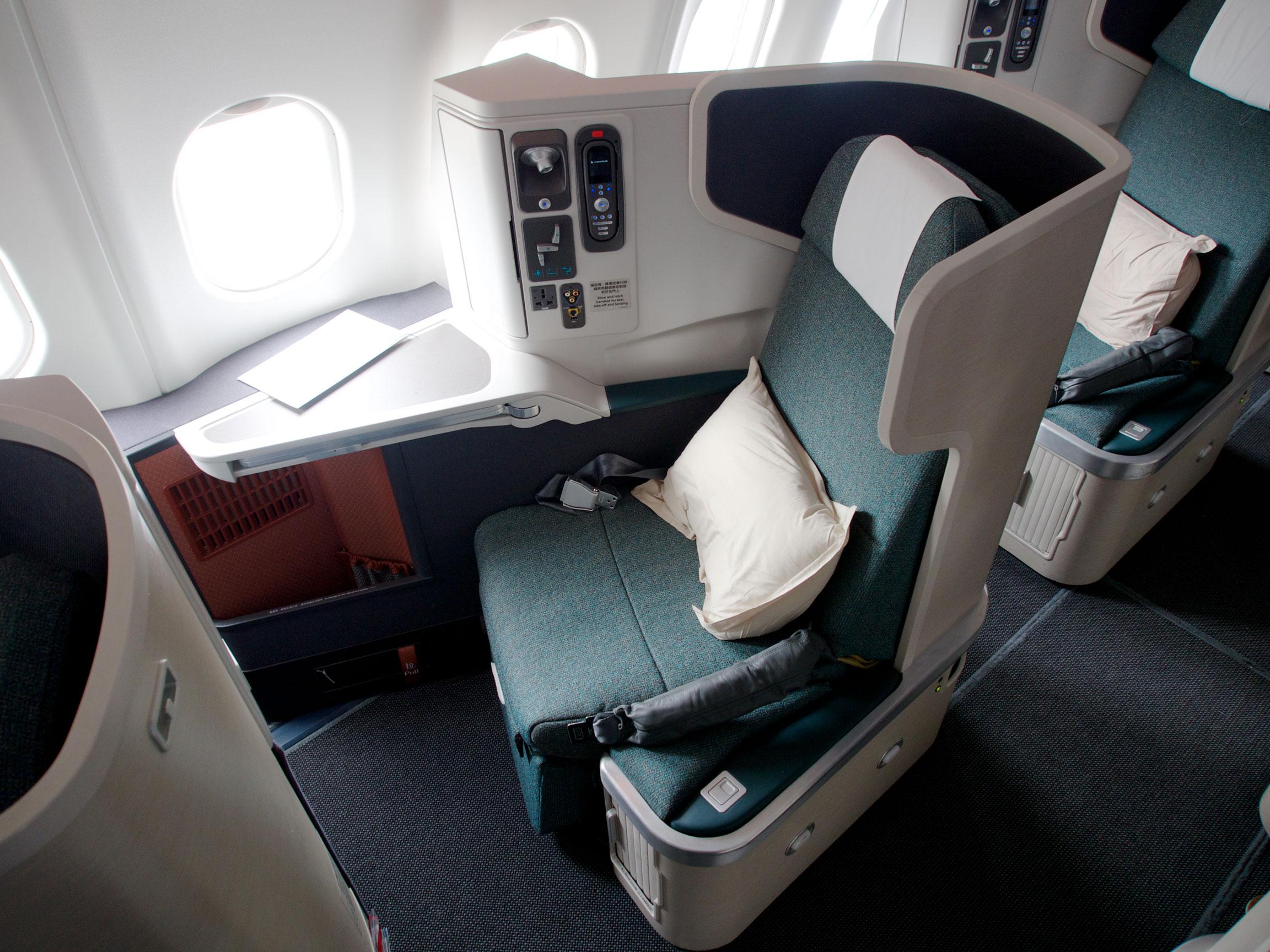 10. All Nippon Airways- This Japanese Airlines may not have private cabins but the food and bedding arrangements make it one of the tip contenders for the tag of the most luxurious airline. The first class seats are very spacious with ample leg and walking room. The passengers also receive pajamas and a cardigan for a comfortable sleep and can choose from a wide selection of items on the menu for a full course meal. The desserts are the main attraction and coupled with the Japanese reputation for hospitality make this airline the one to beat.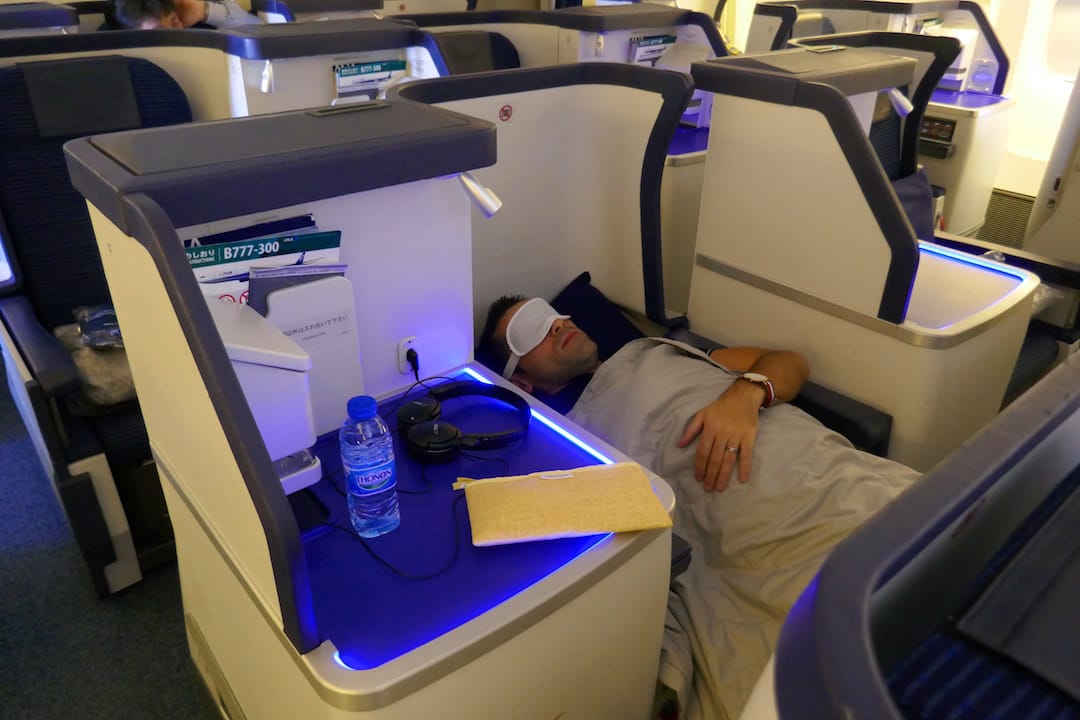 Sandeep Semwal
Content Writer