QATAR - Many interesting things in the middle east country. See into this link

Do you have similar website/ Product?
Show in this page just for only $2 (for a month)

QATAR - Known as Destination Qatar, officially knows as State of Qatar. It is an independent emirate in the Gulf Region. The country situated on a peninsula that extends from the Arabian Peninsula.It is bordered by Saudi Arabia. Qatar Shares maritime borders with Bahrain, Iran, and the United Arab Emirates. Capital and largest city is Doha. Spoken language is Arabic.
Qatar ranks as the second safest country in the world and second most stable country in the Middle East. Qatar currency is Qatari Riyal(QR). It has the highest GDP per capita in the world. Qatar Airways winner of the World's Best Airline Award, connects Doha to more than 150 destinations across six continents.
Qatar Foundation's Education city is home to seven world-renowned higher education institutes demonstrating the importance the country place on education and knowledge as a foundation for a sustainable modern society.Qatar is making sports history as the first Middle Eastern country to hos t the 17th World Championships in Athletics in 2019, FIFA World Cup in 2022 & FINA World Swimming Championships in 2023.
Qatar is the biggest spender on healthcare in the Middle East. 90% of residents are satisfied with health services. Qatar is one of the fastest growing destinations in the world, tourism arrivals averaging 11.5% annual growth between 2010 - 2015. The Al Jazeera Media Network is headquartered in Doha and has 80 offices around the world. It is a very famous Media Network in the World.
QATAR VISA
Qatar is now the most open country in the Middle East. Visitor from all around the world can now enter Qatar either visa free, or by filling out sample online applications, depending on the passport they carry. Nationals of more than 80 countries are eligible for Visa free entry into the State of Qatar. Particular Nationals of the eligible counties people do not require any prior visa arrangements to enter the Qatar. Nationals of the eligible country people have valid passport with a minimum validity of six months and confirmed return ticket. There are 37 country people stay 180 days inside Qatar from the date of issuance. 46 country people stay 30 days inside Qatar from the date of issuance.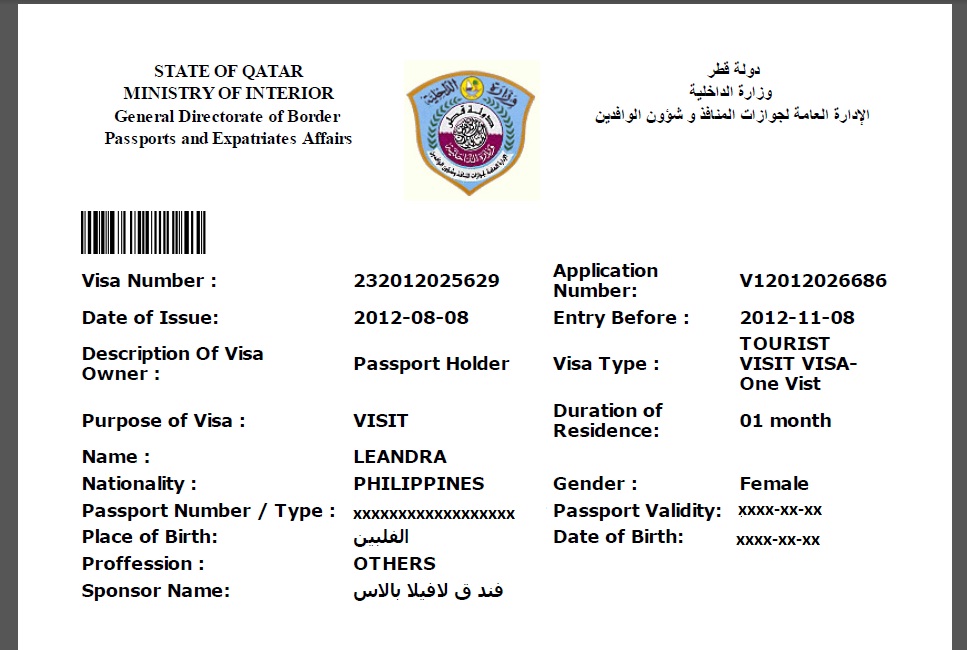 Individuals are not eligible for visa free entry. They have valid Residence Permit or Visit visa. Australia, Canada, UK, USA or New Zealand country people fill online application form prior to travelling Qatar.
QATAR TOURISM
There are many places to see in Qatar. They are, Museum of Islamic Art, Katara Cultural village, The Pearl-Qatar, Al Zubarah, Khor Al Adaid, Doha Corniche, Souq Waqif etc.,
Museum of Islamic Art
Here you will have a amazing experience of 14 centuries in a few hours. There are lots of collection of vintage things around the islamic world. Which is paintings , glassworks, metalwork, ceramics, textiles and manuscripts. These things are cover Mughal and Safavid periods.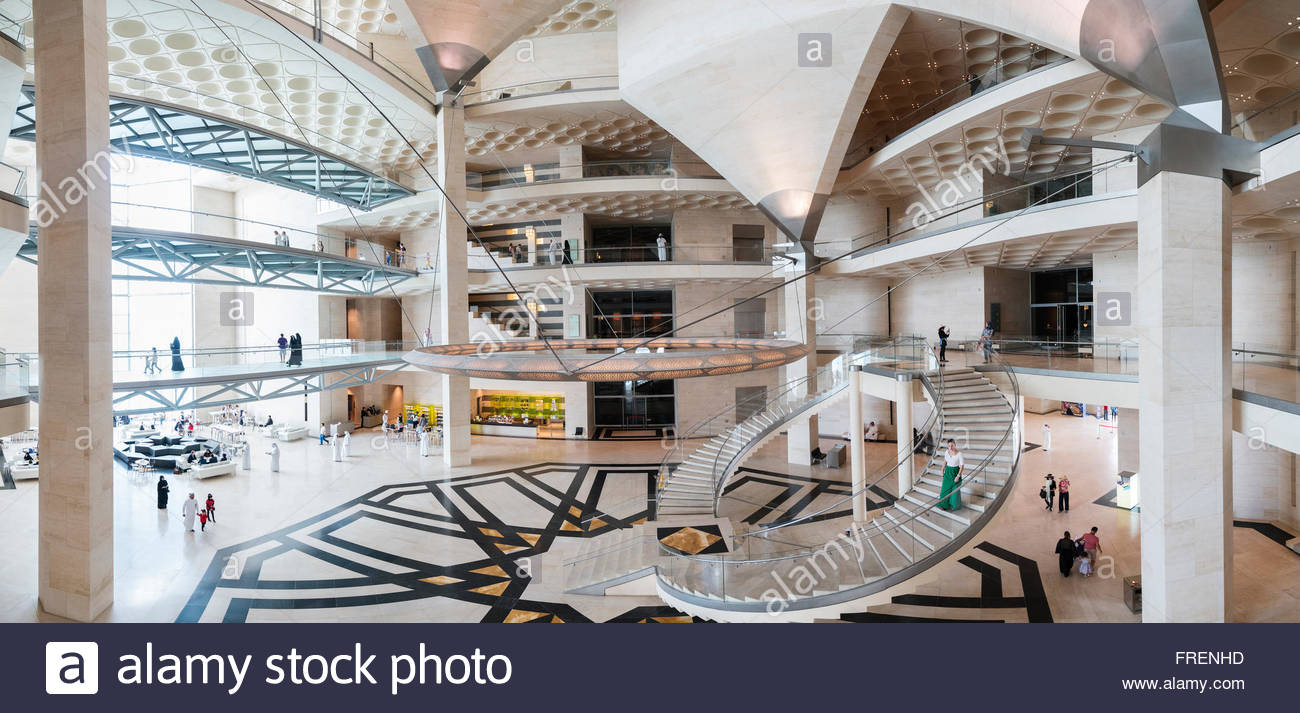 Katara Cultural Village
Here development's impressive theaters, galleries and performance stage for program of concerts, shows, and exhibitions. The most famous Doha film Institute's Ajyal Youth Film Festival, Which takes a place in November each year. This Institute conducts a program of indoor and outdoor film screenings.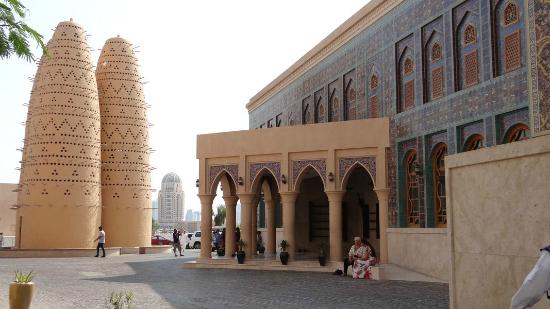 The Pearl-Qatar
the Pearls-Qatar is a popular visitor attraction place in Qatar. This place is a man made island. Here, Mediterranean-Style yacht-lined marinas, upmarket residential towers, villas and international hotels, luxury shopping at top brand boutiques and showrooms.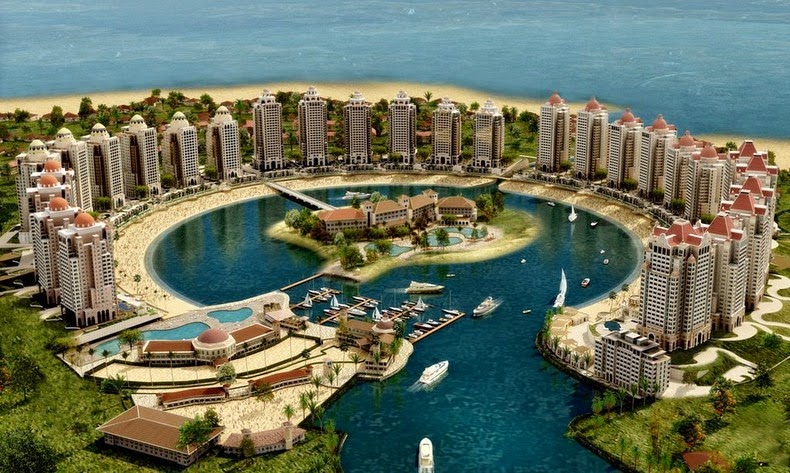 Finally, Qatar is most amazing place to spend holiday time. So, do not miss this to visit.
Hemavathi
Project Engineer