The son-in-law of Pakistan's deposed Prime Minister Nawaz Sharif is also arrested in corruption case
Captain (retired) Muhammad Safdar, who came to lead a rally in Garrison City of Rawalpindi, was arrested.

Do you have similar website/ Product?
Show in this page just for only $2 (for a month)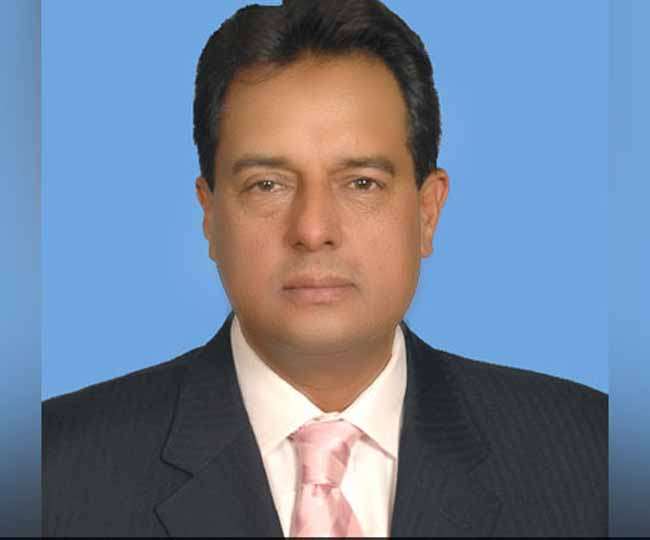 [Islamabad]:
The son-in-law of Pakistani Prime Minister
Nawaz Sharif
has been arrested. Captain (retired)
Muhammad Safdar
, who came to lead a rally in Garrison City of Rawalpindi, was arrested.
Nawaz Sharif, his daughter Mary and her husband, Muhammad Safdar, were sentenced to jail in connection with the Panama Paper scam on Friday. Islamabad's Accountability Court sentenced 68-year-old Sharif to ten years imprisonment in the case of more property than income and the one-year sentence was heard not on cooperation with the Anti-Corruption Authority (NAB). These two sentences of Sharif will go together.
Apart from Nawaz Sharif, his 44-year-old daughter Mary was co-accused in this case. He was sentenced to seven years of imprisonment and narrated on one year's non-cooperation from the nab. Similarly, Safdar was sentenced to one year rigorous imprisonment for non-cooperation with the NAB. But since he was sentenced, he had gone underground.

Therefore, NAB officials arrested Safdar during a party rally in Rawalpindi on Sunday. The Safdar, who was carrying the Safdar, was surrounded by three thousand people from all sides. Earlier, according to an audio message, Safdar said on Sunday that he would surrender before the administration for the sake of his honor.

Earlier, Safdar was going to contest Manashera in the forthcoming elections of the National Assembly and Provincial Assembly, but after the sentence was pronounced, Safdar and his wife Mary could no longer contest elections. In the Panama Paper case, the Supreme Court has already declared Nawaz Sharif the commission to contest elections for a lifetime.

Vishal Singh
International Report