What is EDI (Electronic Data Interchange)?
Here, we discuss about what is Electronic Data Interchange and its benefits in detail as follows.

Do you have similar website/ Product?
Show in this page just for only $2 (for a month)

What is EDI (Electronic Data Interchange)?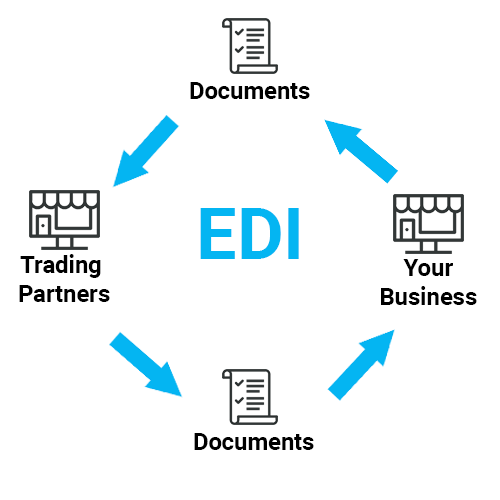 EDI is source of E-commerce. It was developed long back in 1960s to accelerate the movement of documents related to shipment and transportation.
Means EDI is "Exchange of Business Documents by the medium of computer". EDI is considered as the safe system to send business documents like order, invoice and shipping notice.
The International Data Exchange Association defines EDI as follows- "Electronic Data Interchange is the electronic transfer from one computer to another computer of processable data using agreed standard to structure the data".
There is big difference between EDI and Internet. EDI is more useful than just a network. VAN (Value Added Network) is also a network but it is a limited circle (only for merchants doing transaction in limited circle) not available at every place like Internet.
Now, with the changing time there is not a major difference between Internet and EDI, due to Internet security and protocols used in it, so that the use of new EDI with the Internet media is increased.
With the use of EDI possible human errors can be avoided. Time is saved and work can be easily and speedily.
Now, we will discuss about the Advantages of EDI system as follows-
Advantages of EDI system: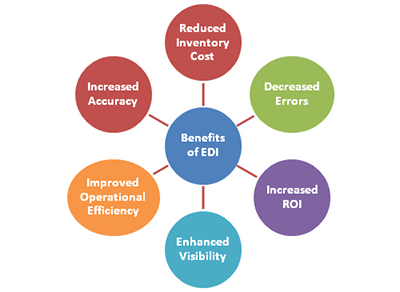 EDI system helps an organisation in different ways. So that business organisatio get the benefits as below.
Saving as stationary.
Process becomes very easy.
Reduced time for placing the order to receiving goods.
Data entry and documents can be created accurately.
Transactions becomes faster.
Increased inventory supply and claim processing information for customers.
Details of goods are not available to unauthorised person, so that privacy can be maintained.
EDI - Electronic Data Interchange
Kinnari
Tech writer at NewsandStory