How to Fast Startup re-enabled after installing Windows 10 version 1803?
It is reported by many users that upgrading to the April 2018 Update the Fast Startup feature gets re-enabled automatically without user interaction

Do you have similar website/ Product?
Show in this page just for only $2 (for a month)

If you have disable fast startup, you might want to double-check the settings to see if it's still off.
Follow these steps:
1.Open Control Panel.
2.Click on Hardware and Sound.
3.Click on Power Options.
4.Click the Choose what the power buttons do option on the left.
5.Click the Change settings that are currently unavailable option.
6.Under "Shutdown settings," clear the Turn on fast startup option.

7.Click the Save Changes button.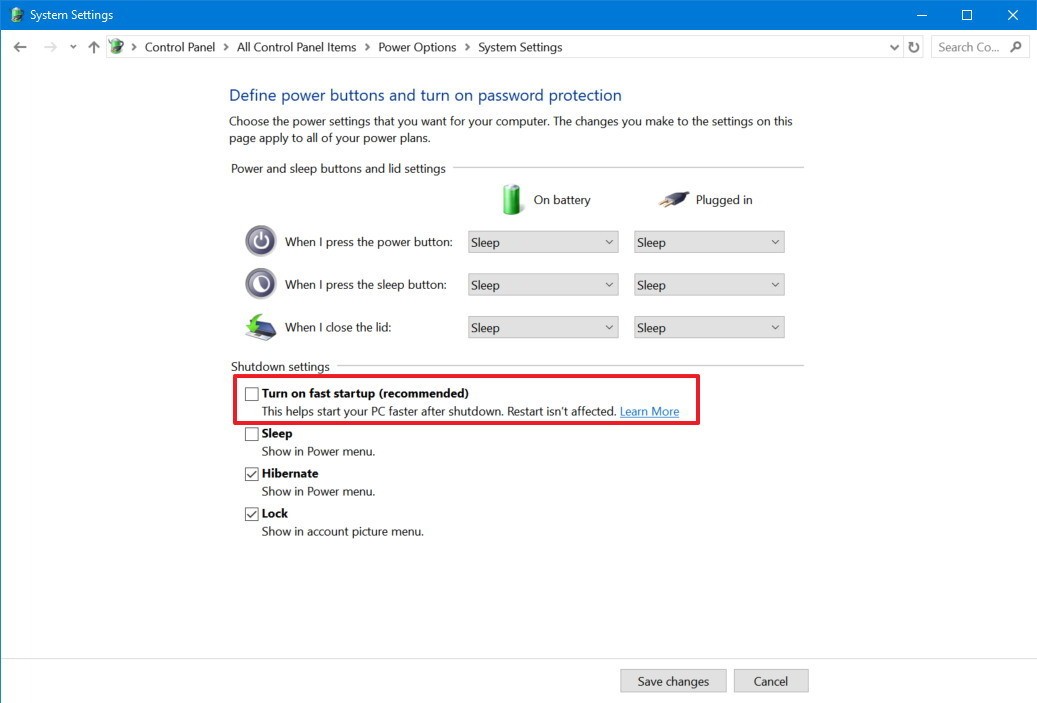 Ayesha
Tech writer at newsandstory