Introduction to the world of programming in C (module 1).
In this article we will discuss about the introduction and some of the facts of C programming language.

Do you have similar website/ Product?
Show in this page just for only $2 (for a month)

Introduction to 'C' language :-
C language facilitates a very efficient approach to the development and implementation of computer programs.
C is a general purpose, high level language that was originally developed by DENNIS M. RITCHIE to develop the UNIX operating system at bell labs. C was Originally first implemented on DEC PDP-11 computer in 1972.
In 1978, Brian kernighan and dennis ritche produced the first publicity available descriptions of C, now known as the K &R standard.
The UNIX operating system, the C compiler, and essentially all UNIX applications programs have been written in C. The C has now become a wide used professional language for various reasons.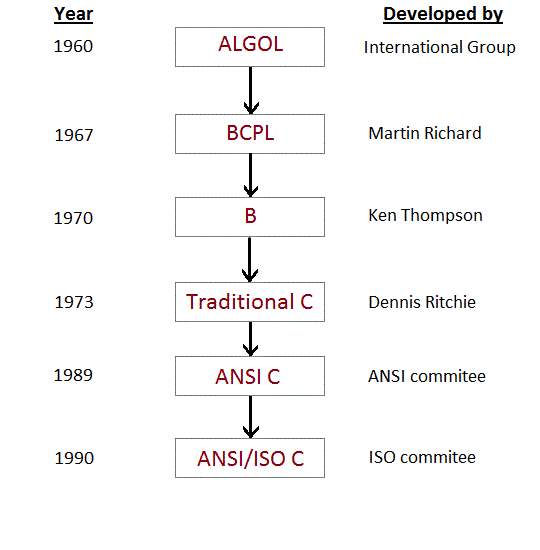 1.Easy to learn.
2.Structured language.
3.It provides efficient programs
4. It can handle low level activities
5. It can be compiled on a variety of computer platforms.
Facts of C language :-
C was invented to write operating system called UNIX.
C is a successor of B language which was introduced around 1970.
The language was formalized in 1988 by the American National Standard Institute (ANSI).
The UNIX OS was totally written in C by 1973.
Today C is the most widely used and popular system programming language.
Most of the state of the art softwares have been implemented using C.
Today's most popular Linux OS and RDBMS MySQL have been written in C.
For next modules on C check out our articles only on
Www.newsandstory.com