Attempt to make 'Act East' policy more sharp
Between India and Indonesia there are partners in each other in the maritime area, which is being tried to deepen.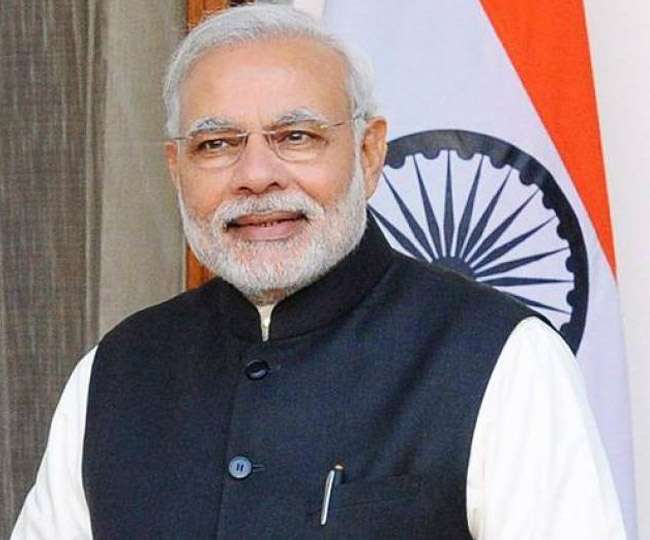 [New Delhi]:
As part of an effort to sharpen its 'Act East' policy, Prime Minister Narendra Modi is going on a trip to Singapore and Indonesia from
May 29
to
June 2,
2018. As Prime Minister, this will be Modi's third Singapore visit, which shows how much of this small country is associated with China in Indian diplomacy.
India and Indonesia preparing to increase military cooperation

Indonesian Port Sabang to be opened for Indian Navy

Well, this will be Modi's first visit to Indonesia and with this, he will become the first Prime Minister to make all the ten countries in this region take the same journey. Modi has traveled nine countries in ASEAN ten times as a PM. According to officials of the Ministry of External Affairs, during the visit of the two countries, cooperation in the defense sector will be very prominent in the agenda. 

Secretary (East) Preeti Sharan, in the Ministry of External Affairs, told that, "Singapore and Indonesia are both strategic partner countries for India. In view of the way in which security issues in the Indo-Pacific Ocean have been globally tuned in recent times, this visit of PM Modi has its importance.

About Modi's visit to Jakarta, Sharan said that there are two partners in the maritime zone between India and Indonesia, which is being tried to deepen. Between the two countries, the strategy to make the security relations multiplier in the beginning of this year was made. How it is moving forward in that direction, it will be important in the talks between PM Modi and Indonesian President Joko Widodo.

It is a compliment that Indonesia has been continuously promising to strengthen its relationship with India rapidly. Many times, it has been indicated by Jakarta that India does not respond properly to its initiatives.

Indonesia is the world's largest Muslim country, but it has been strictly controlled by Islamist extremism. It will be PM Modi's attempt also to bring a major Muslim country to India on issues such as terrorism so that the Islamic Propaganda Organization (OIC) can stop Pakistan's miscreants. Modi will also meet with the Indian community and a program to fly the kite will also participate with the President there. It is a compliment that Modi's hometown, Gujarat has a tradition of flying kites in Indonesia too.

PM will reach Singapore on May 31 after Indonesia With talks on Singapore's bilateral issues with the PM, Modi will also deliver a speech at the International Conference (Shangri-La Dialogue). ' PM Modi's speech at this conference is being seen as a future thinking of India on issues related to security in this area. In this, senior officials from many countries including America, Australia and China are participating.

It is believed that in recent times Modi has offered his views about the efforts made to form an alliance between India, America, Japan and Australia. It is a compliment that Singapore is not very excited about the coalition of these four countries.

# Secretary (East) Preeti Sharan
# External Affairs Ministry
VISHAL SINGH
INTERNATIONAL REPORT
Total 389 views