Trump proposed to North Korea's leader Kim Jong to summon summit, know what is the reason
US President Donald Trump has decided to cancel negotiations at a time when North Korea has stepped up one step further to destroy its nuclear weapons.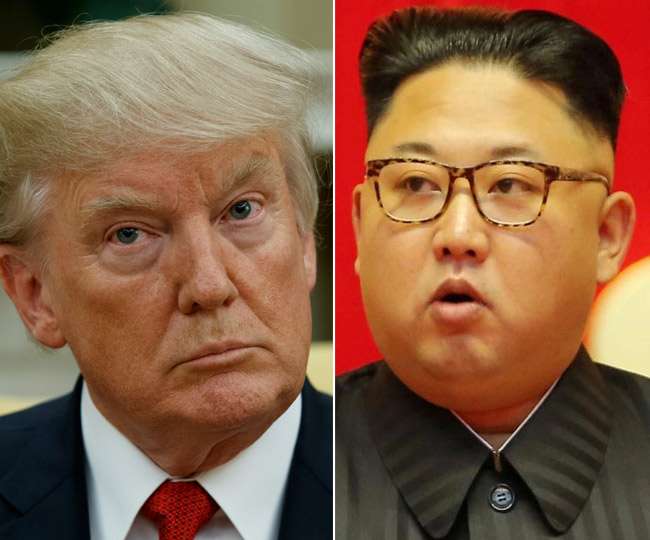 [Washington]:
US President Donald Trump has postponed the summit with North Korean leader Kim Jong. The two leaders had to meet on June 12 in Singapore. On this proposed visit, the eyes of the world were fixed. In a letter sent to the North Korean leader, the US President has said, "In recent statements, you have expressed anger and hostility. Looking at this, we are not right to meet both of us at this time. " The US president has said it 'losing the opportunity' and said that he is still expected to meet Kim sometime.
In the United Nations, North Korea's ambassador did not comment on Trump's suspension of summit. Trump has written in his letter, 'Please consider this letter as a representation of the Singapore summit. It is better for both sides, but it is harmful to the world. This will not be negotiated. You talk about your nuclear capacity, but we are more destructive and powerful than that. I pray to God that they are never used. "North Korea also threatened to withdraw from talks. Earlier on Thursday, North Korea threatened to leave the summit with Trump. He warned that if needed, he is ready for a nuclear display with Washington.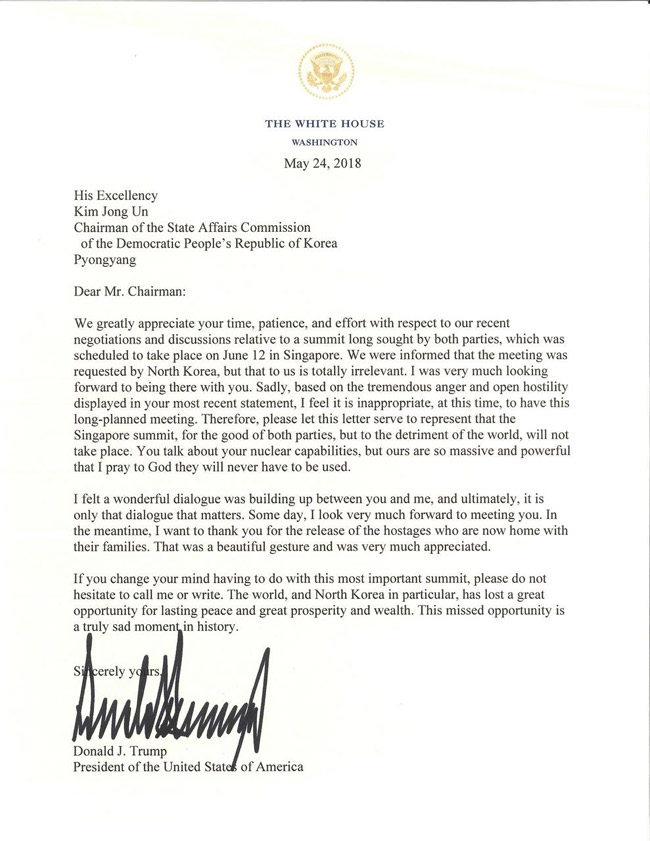 Kim called Trump mentally bankrupt and threatened to torment him in the fire. Choya called Pence a puppet. In a statement issued in North Korean media, Deputy Foreign Minister Cho Son Soni told US President Mike Pence as a political puppet. They have commented on comparing North Korea to Libya with nuclear power.

Libyan ruler Muammar Gaddafi pulled out of his nuclear program, but NATO-backed fighters later killed him. Choi has said, "America will meet us in the room or face us at nuclear-at -omic performance." It is entirely dependent on US behavior and judgment. 'After the news of the collapse of shares in the stock market, the stock of American shares fell. Within 10 minutes the index fell below 500 points. The US dollar was badly weakened by the Japanese yen.

# Donald Trump cancels summit with North Korean
VISHAL SINGH
INTERNATIONAL REPORT
Total 428 views