Government banks are improving, state government prepares every possible help
During the last quarter of March this year, most public banks stranded in NPA's vicious cycle have suffered losses.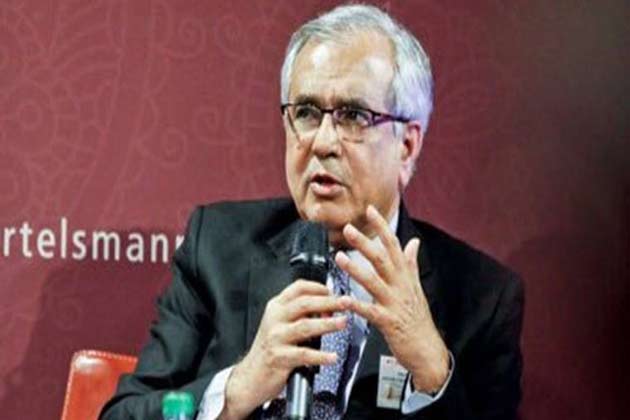 [New Delhi]:
Government believes that the public bank of the country has recovered from its worst phase, and they will easily catch the pain of one or two quarters for cleaning the balance sheets. Financial Services Secretary
Rajiv Kumar
said on Wednesday on the occasion of an event that when the banks are busy repairing their books, the loss of the next one or two quarters is not a big problem for them. He also said that the government is ready to provide financial assistance of all types to the public, but he will not allow any bank to go bankrupt.
Kumar said, "Public sector banks (PSBs) are busy cleaning their books these days. They are also identifying the trapped loan (NPA) in a transparent manner. In this process, if there is a loss due to excess provision in NPAs in the next one-two quarters also, it is normal for them. We are ready to take this loss. But the worst phase has passed. "He said that a little pain in cleaning the wound is very normal, and pain of one or two quarters is not a problem. But the future of public banks can go just now and only in positive direction.
It is noteworthy that in the last quarter of March this year, most public banks stranded in NPA's vicious cycle have suffered losses. Country's largest public lender State Bank of India (SBI) has recorded record loss in any quarter, according to the declared financial results on Tuesday. The bank said that after some changes in the Bankruptcy Law (IBC) some time back, the bank is expected to improve the health of the bank in the current financial year. On the other hand, Punjab National Bank (PNB), the bank's biggest scam in the banking sector at the hands of diamond trader Neerav Modi, had to bear a loss of Rs 13,416.91 crore in the fourth quarter of last financial year (January-March, 2018).
Kumar said that the government has taken several steps to reduce the burden on public banks. Among these, there are steps to reduce the maximum number of lending banks from 20 to seven in any consortium except for IBC, repairing of international operations of banks, and keeping a close watch on economic offenders.
In October last year, the government had announced a financial assistance of 2.11 lakh rupees to public banks. This amount is to be given during the previous financial year (2017-18) and the current financial year (2018-19). Kumar said, "The help of such amount is sufficient for the banks' capital requirements. From now, about 65,000 crore is left to give to the banks.  
VISHAL SINGH
BUSINESS REPORT
Total 474 views