Motorola moto G6 to be launched by 25th may in India. Check it's latest Features now !
Motorola moto G6 is to be launched in india by 25th may. See The latest news and Features of the new phone by motorola.
Motorola Moto G6 :-
The new motorola moto comes with only an ₹16500 with all the Features a phone should have. Check the realeasing dates and It's latest specification given below.
Motorola will soon launch the Moto G6 and G6 Play in India and the company has tweeted regarding this. But a new report from BGR India states that these Moto G6 phones could be launched as early as May 25, which is next Friday. 
The report also adds that the Moto G6 series would be exclusively sold on Flipkart. The India launch has been confirmed by Motorola India's Twitter page last week, though the company is yet to clarify on a date.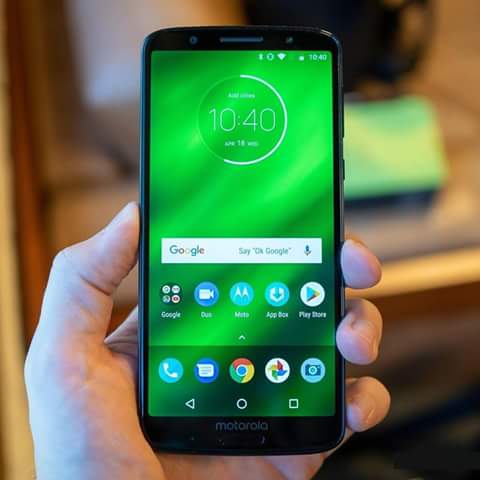 At the end, the tweet shares a link to a website, motog6.in, with separate 'Notify Me' buttons for both phones. Motorola had launched these phones in China on May 17, raising hopes that they would be made available in India soon. 
Features and specification :-
 1. The Moto G6 comes with a 5.7-inch FHD+ display in an 18:9 screen aspect ratio
 2. 3D glass back design.  
 3. Android 8.0 Oreo, is powered by a 1.8GHz octa-core processor with 3GB/4GB RAM variants and 32GB/64GB storage options. 
 4. Both options comes with microSD support upto 128GB, and 3000mAh battery backup.  
 5. Moto G6 has a fingerprint scanner below the display, and provides a face unlock feature. 
 6. It features 12MP + 5MP dual-rear cameras and an 8MP front camera.    

For more article subscribe to us.
Total 494 views