Putin meets Assad, calls for political process in Syria
Russian President Vladimir Putin met Syrian President Bashar al-Assad and discussed the issue of rebuilding in Syria.
[Sochi]:
Russia's President Vladimir Putin met Syrian President
Bashar al-Assad
on Thursday. During this, he congratulated the
Assad
government for the success of the rebels. Putin said, the success of the Assad government's army against rebels has made reconciliation in Syria and an atmosphere of political process on a large scale.
Russian President House Kremlin spokesman Dmitry Pascov told the media that there was a detailed discussion between the two leaders. Putin and Assad had met in December last year in the Syrian coastal city of Lattakia.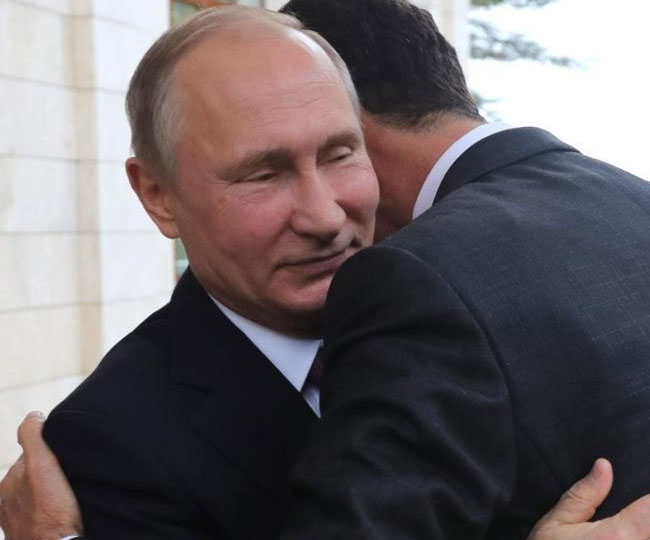 In a statement released by the Kremlin, Putin said, "Foreign military forces will leave the Syrian territory as soon as the political process begins."

Although it has not been clarified what does he mean by foreign powers? Russia began interfering in Syria's civil war in September 2015. Russian intervention has changed the attitude of air in Syria and Assad managed to save its power.

VISHAL SINGH
INTERNATIONAL REPORT
Total 466 views