NASA's satellite warning came out of the picture, fresh water falling in India
NASA's new satellite data on water sources says that dozens of terrains of the Earth will soon be transformed into 'Cape Town' where water sources have already ended.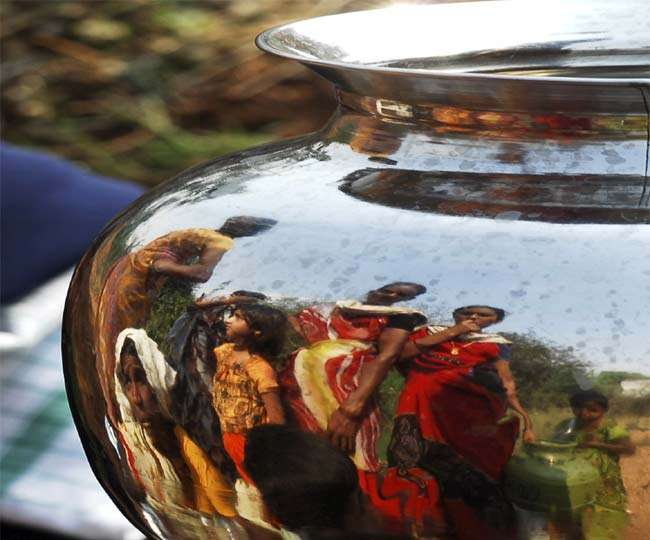 [Washington]:
US
space agency
NASA's
study warned about the water crisis in India. In India, it has been found in the sensitive places where availability of fresh water is decreasing due to excessive use of water sources. This is the first such study in which
NASA's
Satellite Monitoring Earth is used.
               Scientists at NASA's Goddard Space Flight Center explored the locations of human activities where the availability of fresh water is changing. Efforts were also made to know why. The study also showed that the availability of water is increasing in those parts of the earth where there is no water crisis. While areas with water scarcity are drying and drying. For this, there can be many reasons including human water management and climate change.
According to this report printed in The Guardian newspaper, in addition to northern and eastern India, the countries of West Asia, California and Australia are in sensitive places where excessive exploitation of water sources is the main reason for the decline in the availability of fresh water. This is causing serious problems. According to the study, exploitation of ground water for the irrigation of crops like wheat and paddy in North India is a major reason for the sharp decline in availability of water. Despite the rain the groundwater level is falling rapidly.

Studied like this: 
In the study, data from the NASA and German Aerospace Center's Gravity Recovery and Climate Experiment (Grace) spacecraft's 14-year campaign used the data. Based on this, the trend of fresh water has been noticed in 34 areas of the world.

Total 653 views