Raghuram Rajan said, there is no idea of becoming head of the Bank of England
When Rajan was asked whether he was applying for the post of Bank of England, he said that he has no such plan at the moment.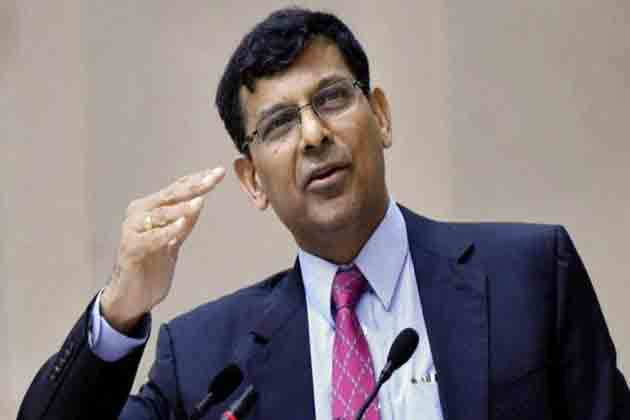 New Delhi (Business Desk):
Former Reserve Bank of India Governor
Raghuram Rajan
has said that he has no plans to become
the governor of the Bank of
England
. According to experts, after leaving the post of Mark Carney, he was considered to be the biggest contender for becoming head of the Bank of England. Carney's tenure ends in
June 2019
. 
During a program at the University of Chicago's Booth School of Business, Rajan mentioned his position in this regard. Talking to reporters in London, "I have a very good job at the University of Chicago. Actually I am an academic, no professional banker. I am very happy where I am. "UK Finance Minister Philip Hammond will announce the successor of Carne at the end of this year. He has said that he will choose any candidate from abroad. Andrew Balley, former Deputy Governor of the Bank of England, is leading the race for this post. 

If the other potential candidates are talked about, they may also be the former head of Mexico's central bank Augustine Karstantes who are currently operating the Bank of International Settlement. On this matter, when Rajan was asked, what will he do if the bank contacts him for this post. He said, "I have said what I had to say. I am not applying for any job anywhere. "It is significant that Raghuram Rajan has been the Governor of the Reserve Bank of India till the end of 2016.

# Bank of England governor
VISHAL SINGH
BUSINESS REPORT
Total 436 views