After the tone of Nawaz, hearing of the Mumbai terrorist attack in Pakistan court is fast.
In Pakistan, the Anti-Terrorism Court summoned two prosecution witnesses in the 2008 Mumbai terror attack hearing.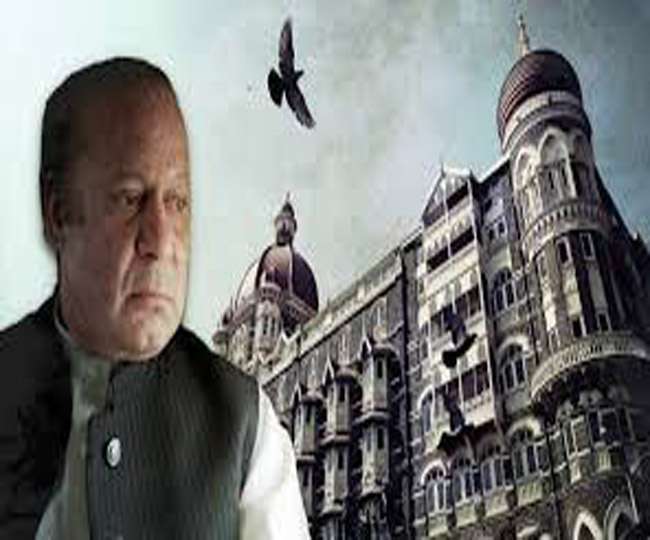 [Islamabad]:
 In Pakistan, the
anti-terrorism court
had called two prosecution witnesses in the
2008
Mumbai
terror attack hearing
. In addition to this, authorities have been instructed to give proper answers to
27 Indian
witnesses in this matter to complete the trial. This attitude of the court came after the public statement of former Prime Minister
Nawaz Sharif
in which he had questioned the pending trial pending in
Mumbai
attack.
Call for witnesses to complete the case soon:

In the Mumbai attack, ten terrorists of Pakistan's terrorist organization Lashkar-e-Taiba attacked 166 people and attacked dozens of people at several places and injured dozens. Of these, nine of the attackers had been killed by the security forces while the attacker Ajmal Kasab was captured alive by the Mumbai Police. Later Kasab was convicted by the court process and he was hanged. Pakistan refused to consider it as its citizen, but under international pressure, Pakistan had to register an FIR in 2009 regarding the Mumbai attacks and is now under trial in the Anti-Terrorist Court. 
On Wednesday, the statements of district police officer Sohail Habib Tajik were found in the court of Judge Shahrukh Arjumand. The court also directed the registration of the statement of General Investigation Agency (FIA) Additional Director General Wajid Zia and another official, Zahid Akhtar. Summons have been issued for both of them in this regard.

The matter will again be heard on May 23. So far, 68 people have been witnesses in the case. Pakistani agencies have named eight people, including LeT operations commander Zakiur Rehman Lakhvi, in the case.

# Former Pakistan PM Nawaz Sharif
Vishal Singh
INTERNATIONAL REPORT
Total 598 views