America has increased the threat to the world, to be prepared for the challenges
From the very beginning, Trump believed Iran to be a nation which is threatening the world before its nuclear program. In the event of a stringent ban on Iran by the US.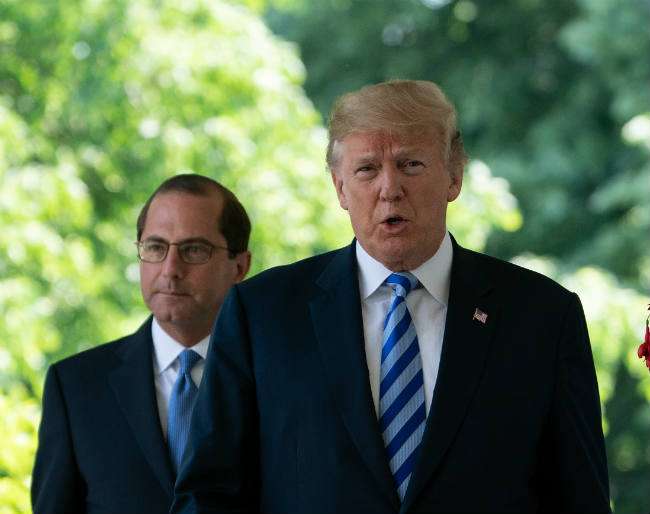 [VISHAL SINGH]-
Given the increasing threats of diverse nature in the present world, it would not be wrong to say that the
nuclear deal
with
Iran
is going to be out of the
US
or in a way breaking the
agreement unilaterally
is making these threats
more serious
. It will not only create new challenges before the world community but will also question the reliability of rule-based world order and multilateral diplomacy. It is important that in
2015,
a long-standing agreement was signed between Iran and Iran on five permanent members of the
United Nations Security Council,
between
Germany
and the
European Union
. Under this agreement, the United Composite Action Plan, Iran agreed to monitor its sensitive nuclear installations before the international community.
Sensitivity to nuclear weapons:
The reason for the US coming out of this agreement is probably less sensitive to its nuclear weapons and it is a symbol of its harsh policy towards Iran. It can also be assumed that many of the big friends of the United States, such as Saudi Arabia and Israel, etc. have not been in favor of Iran in the Middle East, and America has taken such a decision in keeping with their interests in mind. After the negative attitude of these nations towards Iran, outside of the US agreement, the Middle East could work to create an environment of instability. In 2015, agreement between Iran and P51, Germany and EU in Vienna, it was made that the enriched uranium would be used only for the production of energy and not in the manufacture of weapons.

# US out from Nuclear Deal with Iran
# US withdraw Iran Nuclear Deal
# US President Donald Trump
VISHAL SINGH
INTERNATIONAL REPORT
Total 367 views