Supreme court to create anti-sexual harassment committees in all courts in two months: HC
Resolve a mutual dispute.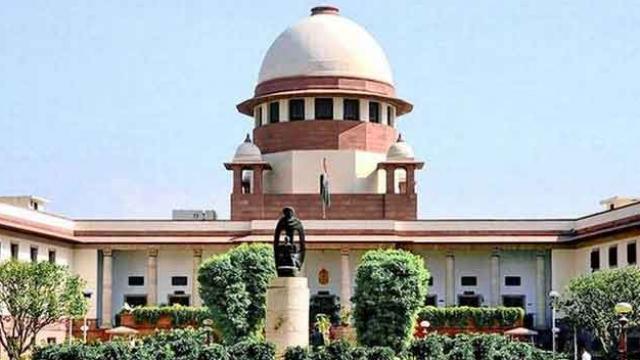 The Supreme Court
has asked chief judges and caretaker chief judges of all the high courts of the country to form anti-sexual harassment committees in all the courts within two months as per the
law
of
2013
. Supreme Court urged Chief Justice of
Delhi High Court
Geeta Mittal
to constitute these committees within one week in all the district courts of the capital, along with the High Court. Chief Justice
Deepak Mishra
,
Justice A.M. Khanvilkar
and
Justice D.Y. Chandrachud's
three-member bench was hearing a petition filed by a woman lawyer on Friday, alleging that some lawyers abused her during the strike at the
Thirty-Hazar District
Court premises.
RESOLVE A MUTUAL DISPUTE: 

The bench asked the women lawyers of the thirty-thousand court and bar association officials to resolve their disputes together. The court directed that lawyers of both parties should not be arrested in connection with FIR lodged against each other.

The bench has directed the Crime Branch of Delhi Police to investigate the complaints of lawyers of both the parties. The bench transferred the hearing of the trial of these two FIRs to the Patiala House Court and told the leaders of the bar that they did not interfere in the administration of justice.

The Supreme Court has settled the lawyer's petition against some members of the lawyers and Delhi Bar Association. Under the Sexual Harassment of Women (Prevention, Restriction and Diagnosis) Act, 2013 on the workplace, composition of the committee is mandatory for the investigation of complaints of sexual harassment of women at each workplace.

# Anti-sexual Harassment Committees
VISHAL SINGH
SPECIAL REPORT
Total 450 views