Perfect for Wild Life Photography This place around Delhi can be Weekend, Plan
Saraswati Wildlife Sanctuary is located approximately 40 km from Kurukshetra. Very close to Delhi, this park is known for a magnificent weekend.
There are so many of us, who are very fond of seeing Wildlife Century and Parks, visiting such places, they not only go to refresh, but they also want to take into account too much wildlife.Today we are going to tell you About these places people can spend their weekend here in the wildlife parks or in the winter. People living in or around Delhi can roam the weekend here.
SULTANPUR BIRD CENTURY: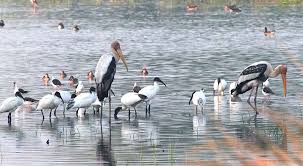 This Wild Life Century is home to many native and migratory birds. Sultanpur Bird Century is here near Sultanpur Lake, which is quite beautiful. If you are passionate about photography, you can come here. This beautiful bird sanctuary is located on the Delhi-Jaipur expressway.
HOW TO REACH:
From Delhi to Gurgaon (Haryana), you can visit the metro or your private vehicle. If you are coming from any other part of the country, you will have to come to your nearest state of Delhi or Haryana.

SARASWATI WILDLIFE CENTURY: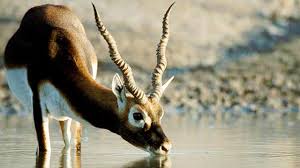 Located about 40 km from Kurukshetra. Very close to Delhi, this park is known for a magnificent weekend. You can also see other wild animals with different birds here. Here Blacksar National Park, Mournie Hills, Saraswati Wildlife Century are counted in the first, second and third largest forests of Haryana. 

HOW TO REACH:
You can reach the Kurukshetra of Haryana and get there by bus or taxi. Distance here from Kurukshetra is 40 kilometers.

KALESAR NATIONAL PARK:
Kalesar National Park, surrounded by forests in Haryana, is a beautiful National Park spread over 53 sq km. Jeep safaris are also available to watch wildlife in close proximity. Delhi is known for a fantastic weekend. You can come here for a month tour.
HOW TO REACH:
You can roam the Kalesar National Park from Chandigarh Railway Station. Kalesar is 87 km away from here. Apart from this, if you want to roam in beautiful parks, then you are in Chandigarh Garden of Fragrance, Shantikunj, Sukhna Lake, Zakir Hussain Rose Garden can roam.

VISHAL SINGH
LIFE STYLE REPORT
Total 412 views