There are several accessories and utilities provided in Windows Operating System which you can use for your convenience. Notepad is one of them.
What is Notepad?
Notepad is a text editor that you can use to create and edit text documents. It is used to write simple text files. The text has no formatting. You can create new files, open existing ones and saves the files. The files have extension .txt. Since the size of the file is very small, it is useful to note down several things as simple text. It is similar to a notepad you have for personal use to take down short notes on any topic.
 To use a notepad:
Click Start
Select All programs--> Accessories--> Notepad
The Notepad window looks like as shown in figure: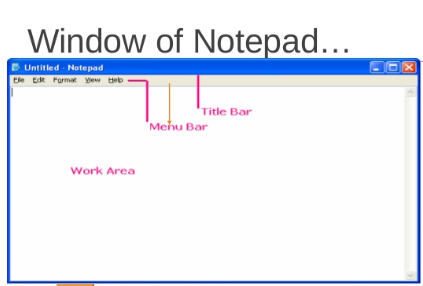 Since, it is a window, it has menus.
File Menu - It is used for creating new files, closing, opening and saving files. You can even print files.
Edit Menu - It is used for simple edit operations like cut, copy, paste, find, undo and select all.
Format Menu - It can be used to format font or to turn word wrap on/off.
View Menu - It is used to view status bar.
Help Menu - It is used to take help from Windows about using Notepad.
Windows Accessories and Utilities- Notepad
Kinnari
Text writer at NewsandStory
Total 884 views