Sensex jumped more than 200 points to 35438, near bank Nifty 27000
The Sensex has climbed 210 points at 35438 and the Nifty is trading 58 points higher at 10754 level.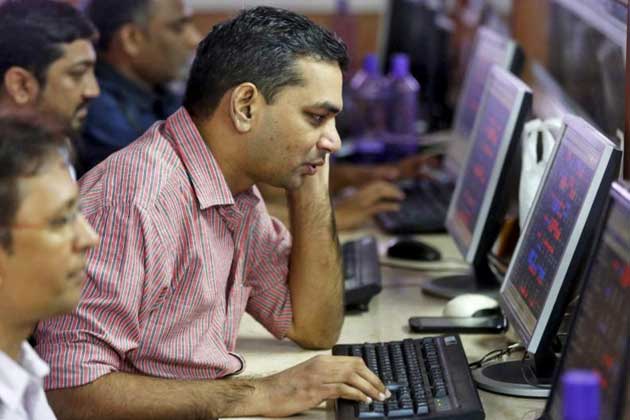 [New Delhi]:
In the session on Monday, the Indian stock market is beginning to look forward with growth. The major index
Sensex
has gained
210
points at
35438
and the Nifty is trading
58
points higher at
10754
level. On the National Stock Exchange, the mid-cap index has gained
0.49
percent and the
smallcap
index
0.26
percent.
Global market:
Due to the rise in the international market, all Asian markets are getting bullish. Japan's Nikkei gained 1.36 per cent to 22472, with Shanghai's 0.22 per cent rise at 3081, Hongsang rose by 1.42 per cent to 30924 and Taiwan's Kospi rose 0.23 per cent to 2444 levels. Are trading on. On the other hand, if talking about US markets, both Dao Jones and Standard & Poor's have been closed with green mark. Dow Jones closed 0.90 per cent up at 24635 and Standard & Poor's 1.08 per cent to close at 2734. At the same time, Nasdaq also closed with a rise of 1.51 percent to 7554.
Bank Nifty close to 27000:
Talking about the sectoral index, all indices are trading in green mark. Most shopping is being seen in the bank's shares. At the same time, the bank is trading close to the Nifty 27000. Auto (0.70 per cent), Financial Services (0.95 per cent), FMCG (0.11 per cent), IT (0.06 per cent), Metal (0.47 per cent), Pharma (0.69 per cent), PSU Bank (0.07 per cent), Private Bank (0.99 per cent) And the realty (0.26 percent) is going to see the increase. 
Dr. Reddy Top Ganner:
If you talk about the big names in the Nifty, 30 green mark, 19 fall and one are trading without any change. The fastest is in the shares of Dr. Reddy, IndusInd Bank, Hindapetro, Tech Mahindra and BPCL. At the same time, the fall is in the shares of AdaniPorts, Grasim, Asian Paints, Wipro and Maruti. 
VISHAL SINGH
BUSINESS REPORT
Total 536 views