External Affairs Minister Sushma Swaraj left for South Africa on a 5-day tour, is very special
External Affairs Minister Sushma Swaraj left for South Africa on a five-day tour today to discuss the upcoming BRICS Summit in Johannesburg.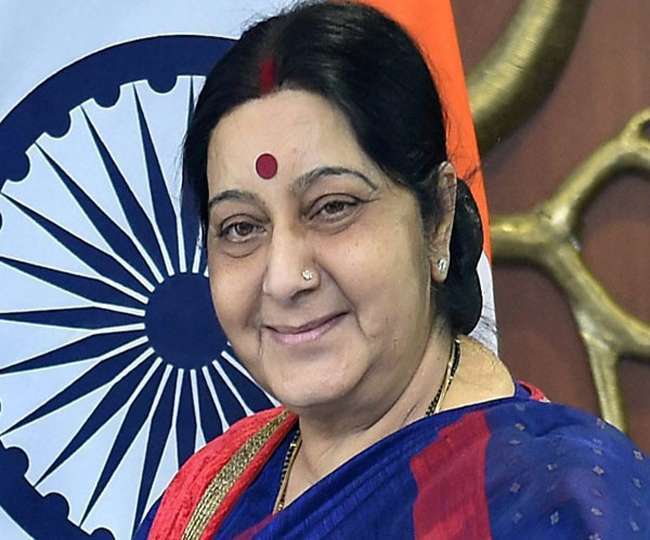 [New Delhi]:
External Affairs Minister
Sushma Swaraj
left for a five-day visit to South Africa today. Here he will meet all the top leaders of
BRICS
and
IBSA
Group. Explain that these are two such international groups, where India has been playing a key role for a long time.
Swaraj will also be a part of a series of ceremonies held on 125th anniversary of a historic event related to Mahatma Gandhi, President of India. This is the same incident in which he was thrown down from a train bog in the Petermeitzburg railway station of South Africa. The Indian External Affairs Ministry issued a statement by issuing a statement. It is said that after this incident of 1893, Mahatma Gandhi had got strength to fight against racist cases.

According to the release, Sushma Swaraj, who was on a visit to the African country, will attend the meeting with members of BRICS (Brazil, Russia, India, China, South Africa) to be held on June 4, with the annual summit scheduled in Johannesburg next month. The conference will be discussed. He will also meet Foreign Ministers of IBSA (India, Brazil, South Africa) where important global issues will be discussed.

Swaraj will also visit the Phoenix Settlement on June 6, where Mahatma Gandhi had made the first publicity of non-violence. Apart from this, they will also be part of a series celebrating between June 6-7. These programs will be organized on 125th anniversary of Mahatma Gandhi's event. It is said that Mahatma Gandhi started the Satyagraha movement after this incident.

A statement issued by the Ministry of External Affairs said that Swaraj will also participate in a youth summit held where 20 young South Africans and five young Indians from India will talk about the relevance of Gandhi Darshan.

Let us tell you that, 25 years of diplomatic relations between South Africa and India have been completed, and this year also the Sushma Swaraj visit is being considered as important in 2018. At the same time, Nelson Mandela's 100th Birthday is also. It was said that this visit of the External Affairs Minister will further strengthen the close and long-term relationship between India and South Africa. "

# Ministry of External Affairs
Total 465 views